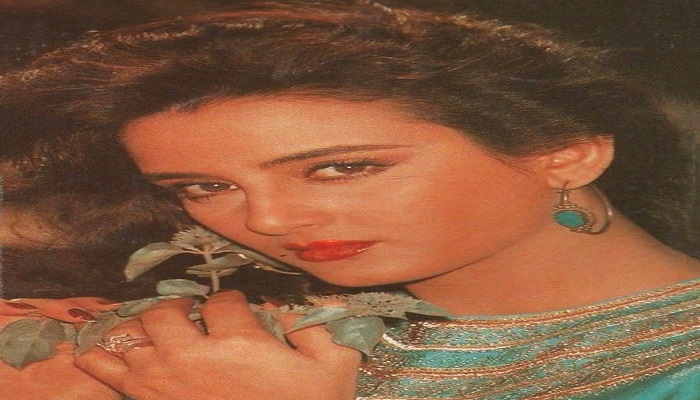 Bollywood is known as the destination of beautiful and talented actresses such as Madhuri Dixit, Sridevi, Kajol, Aishwarya Rai Bachchan, Katrina Kaif, Karisma Kapoor, Rekha, Kareena Kapoor and so on. However, among this popular leading ladies, there were actresses in the late 90s who were hugely popular at that time but later remained forgotten for people.
In the 90s, Farah Naaz was the actress who was very much popular then as she worked with many renowned actors of Bollywood such as Rishi Kapoor, Govinda, Anil Kapoor, Sanjay Dutt and so on. However, despite being known as a successful actress, Farah has had many controversies in Bollywood, which lend her to become one of the most controversial actresses of Bollywood.
Farah Naaz is a niece of veteran actress Shabana Azmi and elder sister of one of the best actresses that India has, Tabu.
Farah made her debut in 1985 with Yash Chopra's Faasle opposite Mahendra Kapoor's son Rohan Kapoor. Though the film was a disaster Farah got much recognition and then she was getting many big offers.
Farah is known for her controversies as she is very short tempered and has always been hitting her co-stars for various reasons.
Farah had once beaten Chunky Pandey. On this controversy, Farah had told in an interview that she didn't like Chunky's 'I'm The Man' saying attitude in weird gesture.
Farah has also allegedly beaten filmmaker Farooq Nadiadwala for telling her to change her saree. Reportedly, Farooq offered beer to Farah. However, she refused to drink it because she wore a saree.
Farah has also slammed Anil Kapoor in interviews. Reportedly, Anil used to request filmmakers to replace Farah with Madhuri Dixit. Thus, Farah got angry at Anil and slammed him publicly.
Farah didn't even spare Yash Chopra's wife Pamela Chopra. Reportedly, Farah had a heated argument with Pamela Chopra and later she slammed her too in many magazine's interviews. Thus, Yash Chopra refused to work with Farah in his life.
Many people don't know that Farah was in a relationship with Dara Singh's son Vindu Dara Singh. However, due to many problems with Vindu, Farah used to hurt herself a lot as she had reportedly once cut her own vein.
In 1996, Farah got married to her beau Vindu Dara Singh. However, in 2003 they got divorced. Farah has a son Fateh Randhawa from Vindu.
After getting a divorce from Vindu in 2003, Farah Naaz got married to actor Sumeet Saigal in the same year.