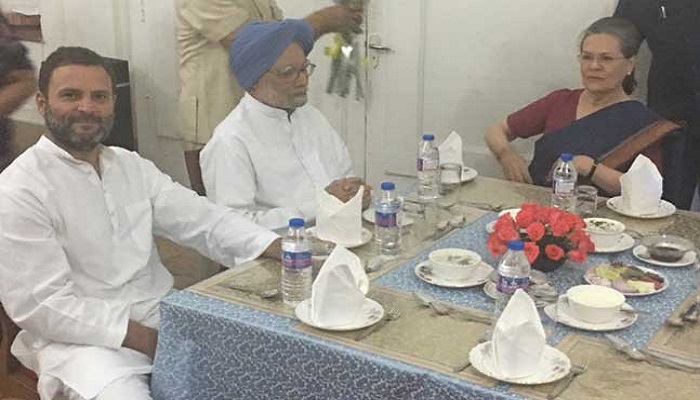 ANI reported that Rahul invited the Congress leaders for dinner this evening. India Today has learned that it will be a closed-door affair, held at New Delhi's Hotel Ashoka in honor of former president Sonia Gandhi.
right now, Rahul Gandhi party has a little over a 100 MPs – in the Lok Sabha and the Rajya Sabha combined. With a new Lok Sabha poll and several state assembly elections coming up in the next couple of years, how does the Congress party fix that? Perhaps Rahul Gandhi will ask his legislators that over dinner.
The certificate of election of the Congress President awarded to Shri Rahul Gandhi. pic.twitter.com/ZkCHCx5Juw

— Congress (@INCIndia) December 16, 2017
Rahul is the Congress' 49th president and the sixth member of his own family to lead the INC. Faced with the task of contesting elections against Prime Minister Narendra Modi's BJP, he'll need to roll up his sleeves and get cracking. India Today's magazine published a to-do list for him in last week's edition.
Congress president Rahul Gandhi has invited Party MPs, Office bearers,PCC leaders and Congress Legislative Party leaders for dinner today evening in Delhi pic.twitter.com/sWuTENYyG0

— ANI (@ANI) December 17, 2017
Ahead of Rahul Gandhi's official appointment as Congress chief, his mother Sonia said her role was to retire. But yesterday, Rahul's sister Priyanka Gandhi said Sonia Gandhi would contest polls from Raebareli, which the former party president currently represents as an MP