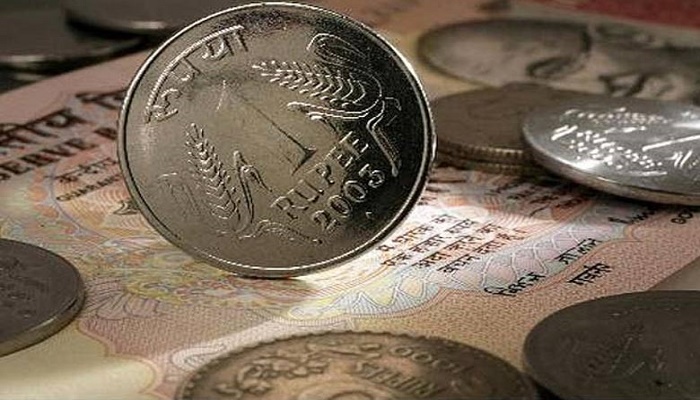 During the nail-biting tension of the Gujarat election, the value of rupee had fallen down by 700 points. But this negativity soon turns positive, but by how much?
The rupee today applied brakes on its slide in fortunes against the dollar with a loss of only 5 paise at 64.09 as the BJP's tally of leads improved in Gujarat and Himachal Pradesh Assembly election results.
The domestic unit opened lower and crashed instantly to 64.72 as early reports of vote counting had pointed to a close fight between the BJP and the Congress in Gujarat and Himachal Pradesh state elections.
However, things took a dramatic turn for the rupee, with the BJP taking the lead for both the states. The impact was immediate as the local unit turned around and hit 64.09, but still down by 5 paise, at 1109 hours.
Seeking a sixth straight term in Gujarat, the BJP is ahead in 100 seats while the opposition Congress is leading in 70 seats, the Election Commission (EC) trends available for 175 of the 182 seats at stake showed. At this stage, the BJP has a vote share of 49.2 per cent while it is 41.5 per cent for the Congress.
In Himachal Pradesh, the BJP is ahead in 37 seats while the ruling Congress is leading in 22, according to early Election Commission trends for 62 of the 68 seats.
"Recovering domestic equities also pulled up the rupee," a trader said.
The rupee had jumped 30 paise to close at a fresh three- month high of 64.04 on Friday against the dollar after all exit polls had suggested that the BJP would retain Gujarat and return to power in Himachal Pradesh. The US dollar logged modest gains against its peers in early Asian trade, having received a lift after US tax reform efforts moved a step closer to ratification over the weekend.
The 30-share BSE Sensex bounced back to 33,695.82, up 232.85 points, or 0.70 per cent, at 11:16 hours.