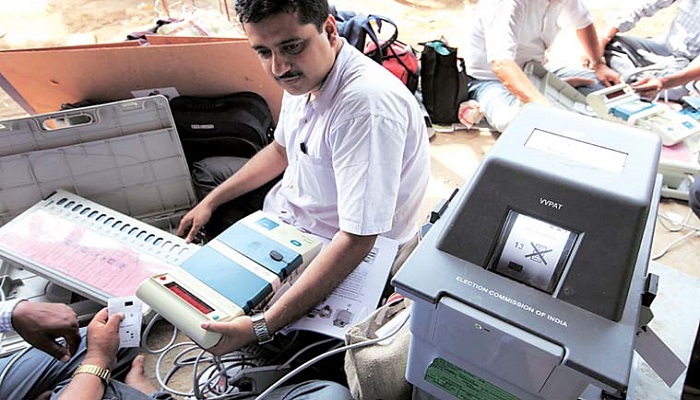 Amid the allegation are mounting over the reliability of electronic voting machines (EVMs), the mandatory paper trail count undertaken in one polling station across each of the 182 constituencies of Gujarat matched the EVM result.
Representatives of all political parties were present during the draw of lots held for every constituency. The Polling stations were selected randomly through a draw of lots. 
S Y Quraishi former Chief Election Commissioner said that the exercise left no room for uncertainty as voters could see the paper trail of the votes cast. "For those who still harbor doubts, the option of going to court is still there," said Quraishi.
For many ex-CECs, the see-saw trends in Gujarat on Monday vindicated their faith in the EVMs. TS Krishnamurthy, N Gopalaswami, S Y Quraishi and H S Brahma all of whom have headed the poll panel in the past agreed that the cliffhanger result should remove all apprehensions about EVMs.
Gopalaswami and H S Brahma dismissed allegations by Hardik Patel regarding tampering of EVMs in Surat, Ahmedabad, and Rajkot, as "a convenient excuse for the below-par performance of the Congress-led alliance".
Political Parties that had been crying foul against EVMs either declined to prove their poor performance did not participate. This was despite the Commission allowing parties like AAP to touch and open EVMs.