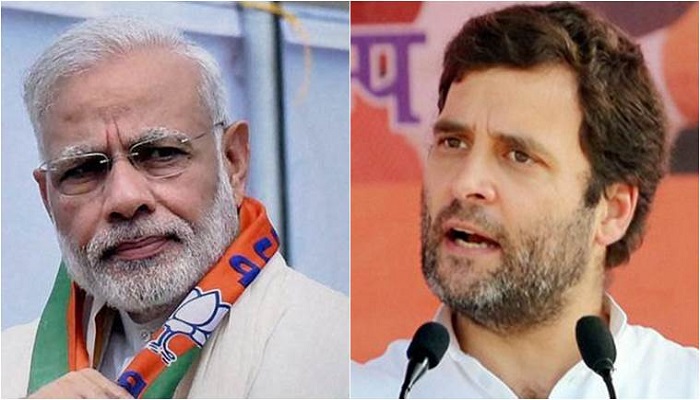 After the massive victory of BJP in Gujarat, BJP on Tuesday hit out at Congress president Rahul Gandhi, saying that his credibility and that of his party were "at an all-time low."
"The credibility of Congress and Rahul Gandhi is at an all-time low, while Prime Minister Narendra Modi's credibility is at an all-time high, not just in India but globally," ANI quoted Union minister Ananth Kumar as saying.
Kumar was responding to Gandhi's comment from earlier today that the BJP's performance in the Gujarat polls was indicative of a loss in PM Modi's credibility.
"Modi ji ki credibility pe sawal uth gaya hai, Modi ji has a credibility problem," Rahul had said.
The newly-anointed Congress chief had claimed that the results of the Gujarat polls had given a massive jolt to the BJP, and had clearly signaled that the ruling party's political propaganda was no longer working.
Kumar's remarks were echoed by his colleague Prakash Javadekar at a press conference earlier in the day.
In a sarcastic jibe, Javadekar said that due to Congress's electoral defeats since 2014, it has "no choice but to consider its losses as a victory."
He reminded those present that his party had "won for the sixth time in Gujarat, which no one could manage to get."