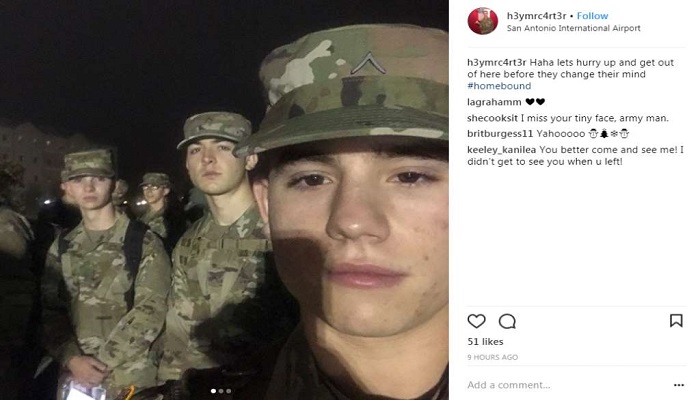 Thousands of green fatigues filed into the San Antonio International Airport Wednesday morning for the annual holiday exodus when military men and women return home to enjoy their leave with family.
Today, more than 3,000 headed home, the airport estimated in a news release.
Social media photos tagged at the airport show anxious faces and sweet sights.
One Facebook user said a woman at a Starbucks inside one of the terminals cut in line and grabbed the bill for seven men and women in uniform.
The airport, in a news release, called the send off a "tradition" for San Antonio, heralded as being Military City.
"The USO, San Antonio Airport Police and SAT volunteers prepared snacks, breakfast tacos, coffee and offered gift wrapping services to all military personnel," Russ Handy, Aviation Director for the City of San Antonio, said in a statement.
Some of the military personnel snapped photos of the care packages local elementary school children prepared for them.