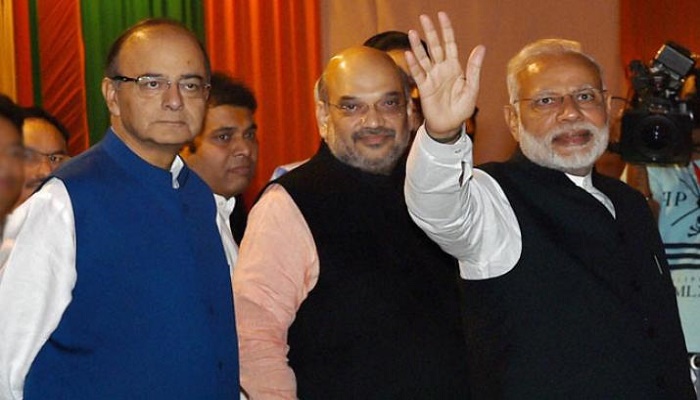 Arun Jaitley arrives in Gujarat, Gandhinagar today for the meeting of the BJP's newly elected legislators to formally choose the next chief minister.
Mr. Jaitley met Prime Minister Narendra Modi in Delhi last evening to finalize a name, sources said.
Vijay Rupani, outgoing chief minister, remains a frontrunner, but his claim to the post has reportedly diminished after the BJP's performance in the Gujarat assembly election.The party has won 99 seats, only seven more than it needed for a majority to form government and 16 less than it had won last time.
The Congress vastly improved its position winning 80 seats after a campaign focused on local development and Mr. Rupani's critics blame him. But there are those who point out that replacing Vijay Rupani, named by party chief Amit Shah as the man who would be chief minister earlier this year, will amount to an admission that the party has suffered a setback in Gujarat.
The legislator's meeting will be held at the BJP headquarters at 3.30 pm. Accompanying Mr. Jaitley as the second party observer is Saroj Pandey.