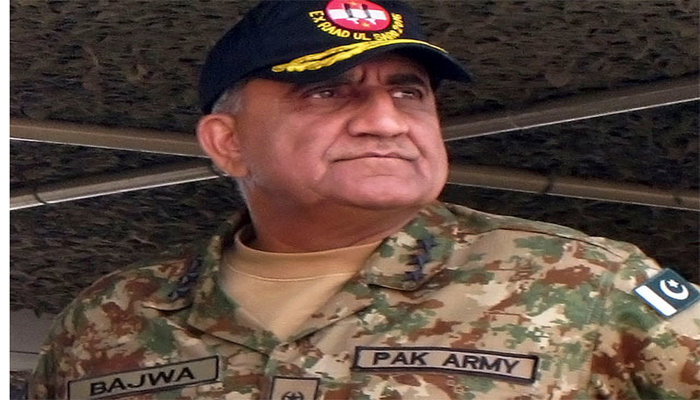 The tension between 2 neighbors is ever-growing. Or is it? In a new move, Pakistan is supportive of peace talks India.
The Pakistani military is willing to support the government if there's any chance of peace talks happening with India, the country's army chief General Qamar Javed Bajwa said in a rare briefing to the Senate or the upper house of parliament on Tuesday. For the first time in six years, Pakistan's military heads came to parliament — a civilian institution — to brief lawmakers on the country's security situation.
During the briefing, Gen Bajwa supported the peace talks with India, the BBC Urdu reported.
"We can resolve issues with India through talks instead of war. In this situation if the government decides to hold talks with India, then the army would back the government," he was quoted as saying.
Gen Bajwa also said that his forces were in favor of good ties with all neighbors including India.
"We want good ties with all neighbors including India and Afghanistan," he told the Senators.
The powerful army, which enjoys considerable influence over policy decisions in Pakistan, has ruled the country for much of its life since it gained independence 70 years ago.
Gen Bajwa was accompanied by Director General of Military Operations Maj Gen Sahir Shamshad Mirza, Director General Inter-Services Intelligence (ISI) Naveed Mukhtar and Director General Inter-Services Public Relations Maj Gen Asif Ghafoor.
It was for the first time in six years that the military leadership had come to the Parliament House to brief lawmakers on the security situation.
Last time it was in May 2011 when the then army chief Gen Ashfaq Parvez Kayani and the then ISI chief Lt Gen Ahmed Shuja Pasha had briefed a joint session of parliament about the Abbottabad operation in which Al-Qaeda chief Osama bin Laden had been killed by US forces.
Officials provided only limited information about the four-hour meeting between Gen Bajwa and lawmakers but the media reported the details of the discussion quoting senators.
Senate chairman Raza Rabbani criticised lawmakers for leaking details of the in-camera briefing by the Army chief, saying they had violated the sanctity of the upper house.
"If we keep up with the same attitude, no one will be able to take the house into confidence," he said.
He added that senators should know that in-camera sessions are not spoken about in the public.
Rabbani forwarded the matter to the House Business Advisory Committee for breaching the privilege of the Senate.
He tasked the committee, which will include leaders of the house and opposition in Senate and parliamentary leaders of all political parties, to investigate the matter and devise a strategy for future in-camera sessions to prevent similar situations.