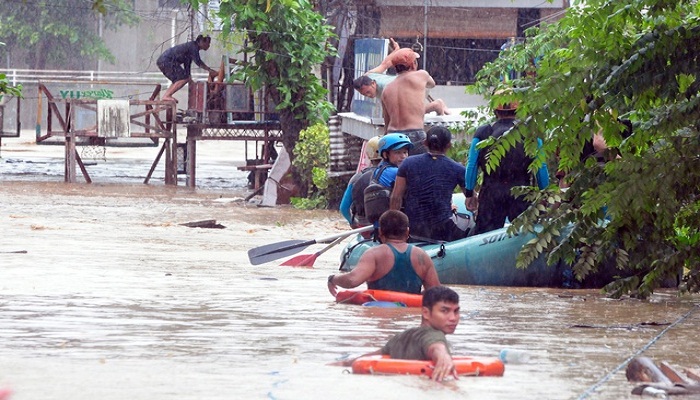 A tropical storm in the Philippines has triggered mudslides and floods killing nearly 90 people with dozens of others missing, police and disaster officials said on Saturday.
"We're are still trying to confirm reports of a farming village buried by a mudslide," said Ryan Cabus, an official in Tubod town.
The weather bureau said the storm had gathered strength over the Sulu Sea and was packing winds of up 80 kph (50 mph) and moving west at 20 kph.
Emergency workers, soldiers, police, and volunteers were being mobilized to search for survivors, clear debris, and restore power and communications.
The nearly 90 deaths were reported in various places including 39 in Tubod, El Salvador and Munai towns in Lanao del Norte province.