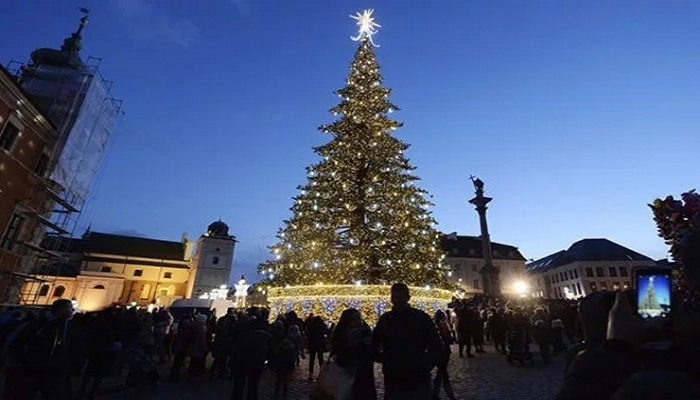 India's tallest Christmas tree reaches up to the heavens
At a staggering 65 feet or nearly the height of a seven-storeyed building, the pine conifer has entered the record books as India's tallest, fully decorated, natural growing Christmas tree in a tiny garden in Adarsh Nagar, a private residential society in south Mumbai's Worli neighbourhood.
"I have been tending to it for the past 45 years. Earlier, my sister Twila used to help me out. However, after her death in June 2005, I have been doing it alone," a proud Douglas Saldanha, the owner of the Christmas tree, told.
The Saldanhas' family history is deeply entwined with that of the magnificent Christmas tree since it "joined" the down-to-earth four-member family — the late Henry Saldanha, his wife Grace, their late daughter Twila and son Douglas.
The family originally hails from Mangalore. "There was a neighbour over four decades ago who grew it on his verandah. But, at five feet, it was already too tall and he couldn't manage it.
He sold it to me for a paltry Rs 250 ($4). This was peanuts considering Christmas trees were very costly in the markets even in the 1970s," said Saldanha, pointing out that the tree was growing straight into the clouds, with the lowest branches spreading out from around 12 feet.