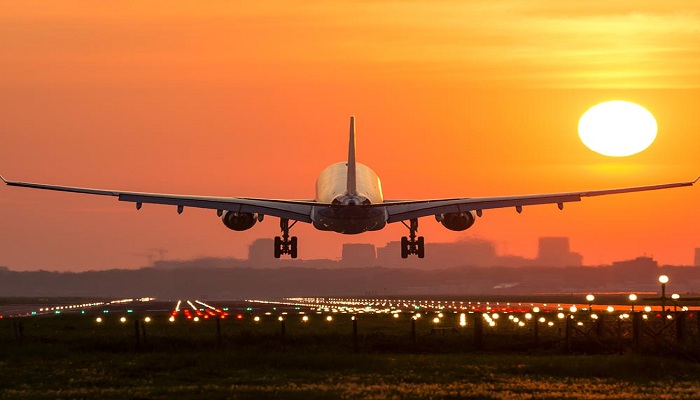 This Airlines become 1st Indian carrier to operate 1,000 daily flights
Budget carrier IndiGo has become the first Indian airline to operate over 1,000 daily flights across its domestic and international network.
Besides, the Gurgaon-based airline has also attained a fleet size of 150 aircraft with the induction of one more A320 Neo plane, it said in a release today.
The dual feat was achieved on Friday, it said.
Flight 6E 185 from Mumbai to Cochin took off on December 22 at 23.15 pm to become 1,000th flight for the first time in the history of Indian civil aviation, the airline said.
IndiGo also took the delivery of its 31st Airbus A-320 Neo aircraft on the same day, which raised its fleet size to 150 aircraft, it said.
IndiGo is the second airline in the country with a fleet size of 150 planes after disinvestment-bound flag carrier Air India.
Air India Group, which comprises Air India, its international budget arm Air India Express and regional arm Alliance Air, has a combined fleet size of 155 planes.
"We are truly excited to achieve a 1,000-daily flights landmark," IndiGo president and Whole Time Director Aditya Ghosh was quoted in the release as saying.
IndiGo currently commands 39.4 per cent market share but its on-time performance (OTP) slipped to second position after rival SpiceJet clocked 81.9 per cent OTP from four airports in November.