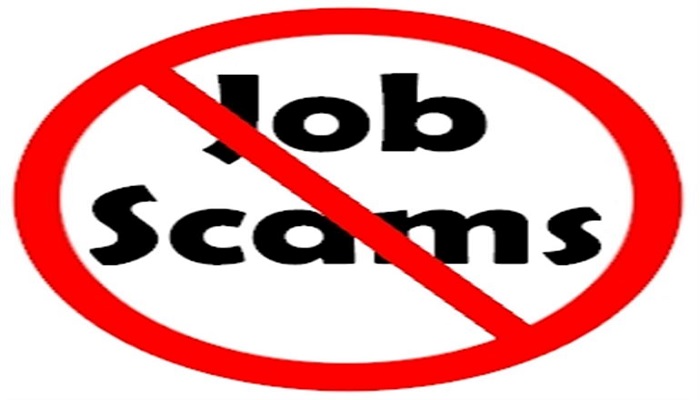 In India, there were many fake job portals which cheat people, here is another story that Mumbai police busted an international job fraud racket and arrested two men who had duped five aspirants to the tune of Rs 5 lakh. The accused Subhash Manore (47) and Jignesh Shah (44) started a job consultancy firm called 'Om Consultancy' in Vileparle. They had placed advertisements in Marathi dailies offering jobs for an assistant mechanical engineer, quality engineer, accountant, printing and machine operator, etc in firms based in Singapore and Dubai.
Besides placing advertisements in newspapers, the duo contacted the job aspirants via emails. They were asked to pay Rs 10,000 cash at first meeting for initiating paperwork to offer them jobs in Singapore and Dubai. Once they (job aspirants) were trapped they were asked to transfer money to bank accounts.
Hemant Parab (46), a victim of one such racket, registered a complaint at the Kherwadi police station alleging that he gave Rs 60,000 to the accused of job in Dubai, but the owners of Om Consultancy shut their firm and vanished.
"I got trapped after reading an advertisement in the marathi newspaper. When I contacted Om Consultancy I was asked to pay Rs 10,000 cash and later I was told to transfer Rs 50,000 through RTGS to their bank account. They had promised to get me a job of machine operator in Dubai. Once they received my money, they soon shut their firm and were not willing to meet me," said Parab, who planned to trap the accused and got them arrested.
Parab trapped Manore by saying that his friend is also seeking a job in Dubai. "Since Manore was not ready to meet me so I planned to lay a trap and lured him by offering another customer. He told my friend to bring Rs 10,000 for registration near Kabootarkhana in Dadar (West)," Parab added.
Manore and Shah reached Dadar to collect cash on Friday. While Parab got them engaged in conversations, his wife informed the constables of Shivaji Park police station and got them arrested. Later the duo was handed over to Kherwadi police.
The senior inspector of Kherwadi police Rajendra Patil said the duo has been booked for cheating.
"Two accused have been arrested, they cheated the complainant and nearly five job aspirants and took Rs. 60,000 from each. Job aspirants were given fake visa of UAE consulate, allotment letters, and flight tickets but they never got jobs as promised. One more accused is wanted. All the three accused have been booked for cheating and forging visa," said Patil.