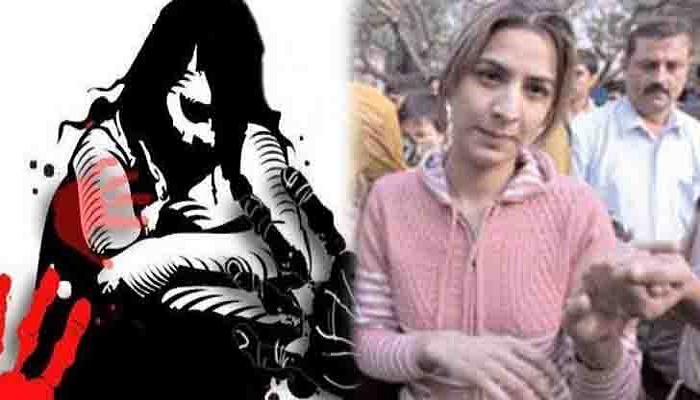 Geeta Arora alias Sonu Punjaban, (36), is in police's net. This time, she has been booked under the Protection of Children from Sexual Offences Act.
A teenager, who was trafficked, tortured, drugged, and forced into prostitution, helped the cops in arresting Sonu. In 2014, a teenage girl escaped from the confinement of the traffickers. Somehow, she reached Najafgarh police station where she narrated her ordeal.
The matter was then transferred to the Delhi Police Crime Branch.
A senior official close to the investigation said the girl was once traced by the cops, but again she managed to flee, believing that nothing will happen in the case and she will be killed by the pimp.
For the last six months, the crime branch was trying to trace her whereabouts.
Sub-Inspector Pankaj Negi managed to locate her in Delhi. "She was counseled and was assured that the police will help her," the official said. After getting the assurance, she told police that she was trafficked in 2013.
Quoting her statements to the police, the official told Mail Today, "She was tortured and was sold to more than 12 persons. She was taken to Lucknow, Rohtak and other places. She was forced into prostitution where she was kept starved too."
"She was then bought by Sonu Punjaban. Soon after she met her, Sonu gave her a makeover. She also taught her basic English only to impress the clients. They used to drug her before sending her to the clients," the police said quoting the victim.
The victim further told police that the gang used to provide home services for which a driver along with a guard used to take the girls to the destinations.
"Apart from Sonu Punjaban, there are many other persons involved in this racket. We have gathered basic information about them and raids are being conducted to bust the entire racket," said Bhishma Singh, DCP, Crime Branch.
In 2014, a Delhi court acquitted Sonu, who was accused of running an organized sex racket and was charged under stringent provisions of the Maharashtra Control of Organised Crime Act (MCOCA).
Additional Sessions Judge Gulshan Kumar acquitted Sonu of the charges due to lack of evidence against her.
In April 2011, Delhi Police nabbed Sonu after they received a tip-off that she was again spotted indulging in prostitution. Police deployed two officers, who posed as customers and laid the trap. The officers then struck a deal with the tout, Raju Sharma, and Sonu for two girls.
Police then arrested Sonu, her four associates and four other men during a raid in Mehrauli.
Police had earlier arrested Sonu twice, from Preet Vihar and Saket, before she was charged with MCOCA in 2011.
In 2007, she was arrested under sections of the Immoral Traffic Prevention Act. While she got bail in the 2007 case, she was arrested for the same offense in 2008.
When she was arrested in April 2011 as part of the Mehrauli raid, she had already been booked for the same offense twice – which is one of the preconditions for invoking MCOCA.
Sonu is also allegedly involved in a murder case in Haryana's Jhajjar district, police said.