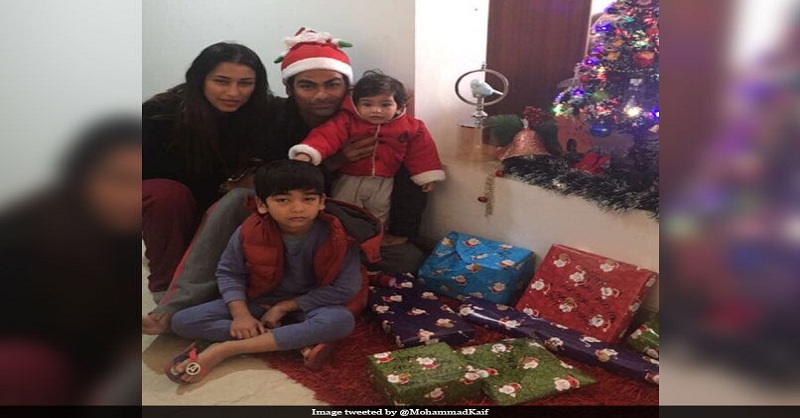 Mohammad Kaif trolled yet again, this time for Christmas celebration
Former India cricketer Mohammad Kaif was once again under attack from social media trolls after he posted a photo celebrating Christmas with his family.
"Merry Christmas ! May there be love and peace," he captioned the photo which shows the Kaif family posing next to a Christmas tree. Upset by Kaif's photo, some of his followers trolled him for allegedly defying the traditions of Islam.
Previously, the 36-year-old has faced criticism for playing chess, doing a Surya Namaskar and supporting the Triple Talaq verdict.
Merry Christmas ! May there be love and peace. pic.twitter.com/DnZ2g7VTno

— Mohammad Kaif (@MohammadKaif) December 25, 2017
Shame on you

— sagir ahmed (@rockstar3817) December 25, 2017
Shame to you sagir

— Mayank Balamwar (@MayankBalamwar) December 26, 2017
secular country… Secular people…But think about your religion first.. Before doing this kind of activity.

— Md Younus Khan (@Younus21) December 25, 2017
Bhaijaan I don't like this post ye new year hota to theek tha but ye tyohaar hum musalmaanon ka nahi hai I hate this post please delete and (Allah) se tauba karo

— MOHAMMAD Aftab Alam (@AftabAl79667292) December 25, 2017
ikk musalman ho k chrismas manatee huwe sharamm nhi ati apko????? thodaa too khuda se khauff khao kaif bhaiii

— Rahim Sheikh (@SheikhRahim_) December 25, 2017