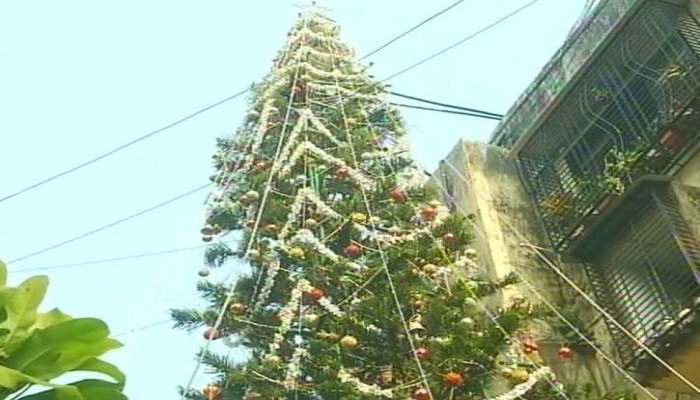 This Christmas season is drawing a huge crowd to the Worli society and all for right reasons. The 65 feet tall tree stands in a garden at Adarsh Nagar Society, and decorated with more than 10,000 lights; bells; images of reindeer and snowmen; and a waving Santa Claus; and it has earned the tag of "India's tallest fully decorated Christmas tree".
The tree was acquired for just Rs 250 over four decades ago by the Saldanha family, originally based out of Mangalore, from a neighbor who grew it on his verandah, informed Douglas Saldanha (56). It took Saldanha family 12 years to bring it to the present condition.
According to Ms. Saldanha, the pine conifer has broken records as India's tallest, naturally-grown, fully-decorated Christmas tree. The tree has drawn great attention and now there is a steady stream of visitors every Christmas who wants to click selfies and pictures with it.
Meanwhile, midnight masses were held across the city on Christmas Eve with the most prominent one being at Mount Mary Church in suburban Bandra. For Mumbaikars, Christmas is all about sharing goodies such as plum cakes, toffees, and gingerbread with their family and friends.
It is also the time to party and now that the state government has extended the deadline till 5 am, Christmas revelers have much to look forward to.