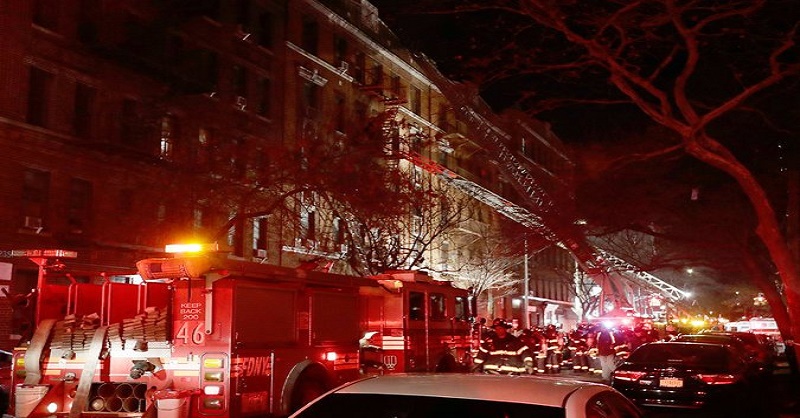 At least 12 people were killed in a massive fire through a century-old apartment building in the Bronx in New York City on Thursday night.
Four people were critically injured and two people sustained.
The first emergency call came at 6:51 p.m. for a fire in a five-story apartment building at 2363 Prospect Avenue in the Belmont section, a spokesman for the New York City Fire Department said, and the department responded in three minutes. Within an hour, the fire had reached four-alarm status, and more than 160 firefighters were on site.