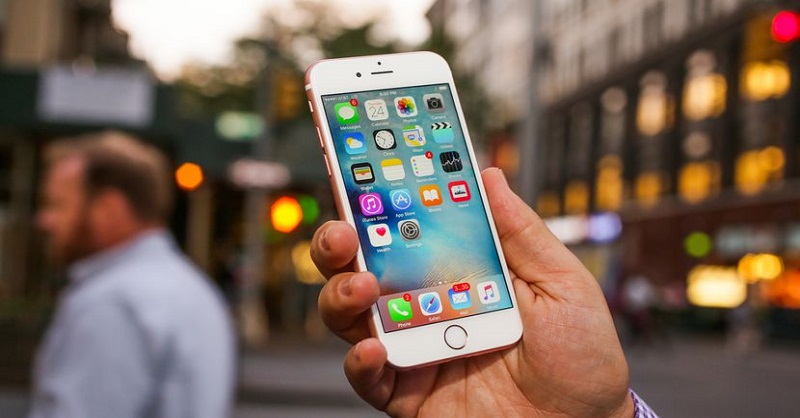 Within a week of Apple's apology regarding the slowing down of older iPhones, Apple has come up with new schemes where one can replace old iPhone batteries at a reduced price. It has slashed the price from $79 to $29, which was a price cut of $50. In India, the price of replacement batteries was slashed from Rs 6500 to Rs 2000, plus taxes. Now the battery replacement program has gone live in the US and across the world.
Apple confirmed that customers in India can now go and change the batteries at the new reduced pricing. This offer will be available from iPhone 6 and above. The program will run until December 2018 globally, with Apple offering battery replacement at lower prices. The company said in a statement, "We expected to need more time to be ready,but we are happy to offer our customers the lower pricing right away. Initial supplies of some replacement batteries may be limited."
The iPhone maker had been facing lawsuits and criticism from customers after the company had admitted it was managing peak performance on older iPhones. Apple had said it was doing this to avoid shutdowns on older iPhones with decaying batteries, which were unable to handle the load of peak performance. Apple had admitted that an iOS 10.2.1 update had tweaked the software performance on iPhone 6, iPhone 6s, iPhone SE devices. Apple had then issued a similar update to iPhone 7 with a version of iOS 11 as well
However, this was seen as confirmation that Apple was forcing upgrades on users by slowing down their iPhones, when the fault lay with the battery. The Cupertino-based technology giant has pointed out though that the slow performance only kicks in when the battery has decayed or is aging or has lost capacity to hold charge, which is a common feature to all lithium-ion batteries. So if someone buys a new iPhone 7 or iPhone 6s which has a fresh battery on board, they should not expect performance issues.
But in light of the recent controversy, Apple will now replace batteries for older iPhones many of which still have their original battery and might be facing a reduced performance. Apple has also promised to introduce a new feature in iOS in early 2018, which will give users an indication about the health of their battery. This will help users know if the decaying battery might affect performance and a customer will then know if the battery needs to be changed to improve performance.
The company published a detailed letter to its customers, apologizing for slowing older iPhones as their batteries aged. The letter posted on Apple's website said, "We've been hearing feedback from our customers about the way we handle performance for iPhones with older batteries and how we have communicated that process. We know that some of you feel Apple has let you down. We apologize. There's been a lot of misunderstanding about this issue, so we would like to clarify and let you know about some changes we're making." Apple also said they have never deliberately tried to shorten the life of their products.