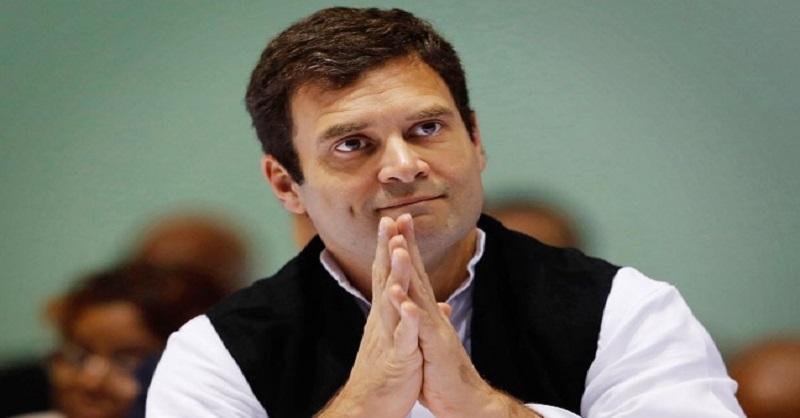 While Pune is burning opposing parties were spending the time to accuse their political enemies rather than try to save the state. It is very pathetic that Rahul Gandhi making pressure on the head of BJP while they trying to solve the calamity.
Congress president Rahul Gandhi today attacked the BJP and its ideological mentor Rashtriya Swayamsevak Sangh (RSS) over the violence in Pune over a Dalit rally, alleging that their "fascist vision" for India encouraged the oppression of the community.
He referred to the incidents of violence against Dalits at Una in Madhya Pradesh and in the Hyderabad Central University, besides yesterday's violence at the Bhima-Koregaon village in Pune district of Maharashtra as "potent symbols" of the resistance to the RSS and the BJP.
BJP spokesperson GVL Narasimha Rao countered the offensive, saying that the comment was an example of the Congress' "incitement model".
A central pillar of the RSS/BJP's fascist vision for India is that Dalits should remain at the bottom of Indian society. Una, Rohith Vemula and now Bhima-Koregaon are potent symbols of the resistance.

— Office of RG (@OfficeOfRG) January 2, 2018
Opposition leaders Mayawati of the Bahujan Samaj Party and Sitaram Yechury of the Left also lashed out at the BJP over the incident.
"Maharashtra has a BJP government and they are responsible for the violence. It seems the RSS, BJP and other casteist powers are behind it," Mayawati, a powerful leader of the Dalit community, said.
In a tweet, Sitaram Yechury said, "The ideology of the RSS-BJP has always believed in suppressing those historically oppressed. This latest episode in Maharashtra, along with several others in the recent past just reinforces this."
Several vehicles were burnt in the violence that broke out over the Dalit rally in Pune.
At an event yesterday to mark the 200th anniversary of the Bhima-Koregaon battle, a man was killed and several others were seriously injured after violence erupted following an argument over the celebrations.
Dalits celebrate January 1 as "victory day," marking the Bhima-Koregaon battle, in which British troops made up of Dalits defeated so-called upper-caste Peshwa soldiers in 1818.
Some right-wing groups in Pune had opposed the celebrations of the "British" victory, which led to the arguments and violence yesterday.
Rahul Gandhi's "APPEASEMENT MODEL" miserably failed in 2014 polls. For 2019,Rahul is working on an "INCITEMENT MODEL" provoking caste violence for cynical political gains. @OfficeOfRG Your cynical politics will lose again in the hands of @narendramodi ji's developmental politics. https://t.co/tFJcqleRaz

— GVL Narasimha Rao (@GVLNRAO) January 2, 2018
Incidents of stone-throwing and vandalism were reported from Bhima-Koregaon in Shiroor tehsil, when people were headed towards the war memorial in the village, the police had said.
The violence sparked off protests in various parts of Maharashtra today, including in Mumbai, where the demonstrators staged a blocked rail lines at Chembur.