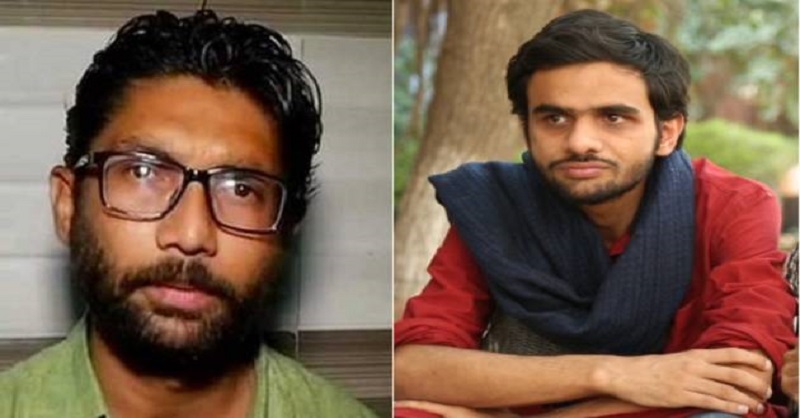 The Maharashtra streets were embroiled in a communal clash that could not be controlled by the government. But how did this clash erupt?
Angry Dalits hit the streets in Mumbai, Pune and at least nine districts across Maharashtra Tuesday alleging they were targeted in clashes that broke out the previous day.
The violence came in the wake of the death of a 30-year-old Maratha youth and injuries to several persons in clashes that broke out in villages around Bhima Koregaon near Pune on the 200th anniversary of the battle between British forces, including Mahar troops, and the Peshwa army.
Two Pune youths have asked the Pune Police to file an FIR against Dalit leader and MLA Jignesh Mevani, and JNU activist Umar Khalid, alleging that they made "provocative" comments at an event in Pune's Shaniwarwala.
Their complaint came on a day when repercussions of the attack on members of the Dalit community at Bhima Koregaon near Pune on Monday were felt in Mumbai and other parts of Maharashtra.
Akshay Bikkad and Anand Dond wrote that "due to Mevani's remarks, tension has erupted in the state between two communities."
"He provocated (provoked) people to 'Come on the street and retaliate.' Due to this statement, people came out and tension erupted," they wrote.
Incidences of violence were reported across the state, especially in the western Maharashtra and Marathwada regions.
Some Dalit organizations' protests on streets led to traffic congestion and chaos in Mumbai.
Protesters damaged buses at Chembur station. Shops in Ghatkopar were forcibly shut down. The Eastern Express highway remained blocked for eight hours.
With Dalit groups calling for a statewide bandh Wednesday, Maharashtra Chief Minister Devendra Fadnavis ordered a judicial probe "by a sitting judge" into Monday's clashes. Later, Union Home Minister Rajnath Singh spoke to Fadnavis about the situation.