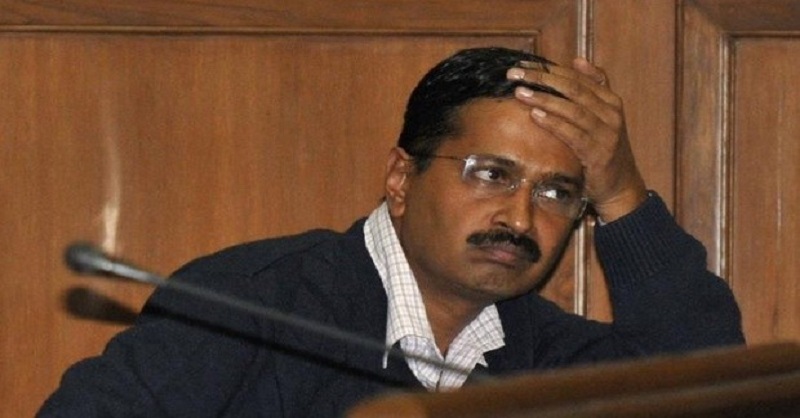 As many as 18 people were approached by Arvind Kejriwal-led Aam Aadmi Party for Rajya Sabha elections this month. These included personalities like former RBI governor Raghuram Rajan, former Chief Justice of India TS Thakur, Arun Shourie and Yashwant Sinha. However, most of them directly rejected the offer to enter Rajya Sabha under Aam Aadmi Party banner while some of them just refused. Reasons: AAP leader and Delhi deputy CM Manish Sisodia on Wednesday revealed that some of them said that the Centre would deliberately target them if they went to Rajya Sabha on an AAP ticket.
https://www.eastcoastdaily.in/2018/01/03/aap-leader-lashes-out-at-aravind-kejriwal/
Sisodia also said that discussion on 10 AAP leaders also took place but, apart from the name of Kumar Vishwas, there was no general consensus. Other leaders included Dilip Pandey, Deepak Vajpayee, Ashutosh, Raghav Chaddha and Pankaj Gupta. To avoid groupism within the party, AAP decided to look out for outsiders. Sisodia said there was a consensus on the name of Sanjaya Singh. Vishwas was sidelined because he had been questioning Kejriwal for the last one-and-a-half years.
Vishwas strongly reacted to the rejection of his claim after Sisodia announced the three names – Sanjay Singh, Sushil Gupta and ND Gupta as AAP candidates for Rajya Sabha elections. Vishwas claimed himself to be a "martyr" and sidelined because he has spoken his mind on several issues.
Meanwhile, AAP's surprise decision to field a Chartered Accountant ND Gupta and Delhi-based businessman Sushil Gupta evoked strong reactions from former AAP leaders. Some them even accused Kejriwal of selling the Rajya Sabha ticket.
Former AAP leader Prashant Bhushan tweeted, "AAP giving Rajya Sabha tickets to people who have not distinguished themselves in public service & have no expertise on anything to qualify for the RS, by ignoring the voices of volunteers, is the final denouement of a party which started with such promise&is now totally degenerate."
Another former AAP leader Yogendra Yadav tweeted, "I used to say, whatever his other faults @ArvindKejriwal cannot be bought. Defended him against Kapil Mishra's allegations. Now I don't know what to say. Speechless, ashamed and numb."
Yadav also retweeted a tweet that claimed that there was no doubt that AAP and its supremo were sold out. The tweet by Swaraj India spokesperson Anupam said, "There is no doubt that AAP and its supremo Kejriwal are now sold out."
Delhi Congress leader Ajay Maken claimed the Rajya Sabha ticket deal between Kejriwal and Sushil Gupta was done within 40 days and "charity" worked in his favour. "On 28th Nov, Sushil Gupta came to submit his resignation- I asked him – "Why" "??,???? ????? ??? ?? ????? ??? ??"- (Sir I have been promised Rajya Sabha) was his answer! ""???? ????"- (Not possible) I smiled ""?? ?? ???? ?????.." " – (Sir, you don't know) He smiled Less than 40 days-Less said the better! Otherwise, Sushil is a good man known for his charity!"