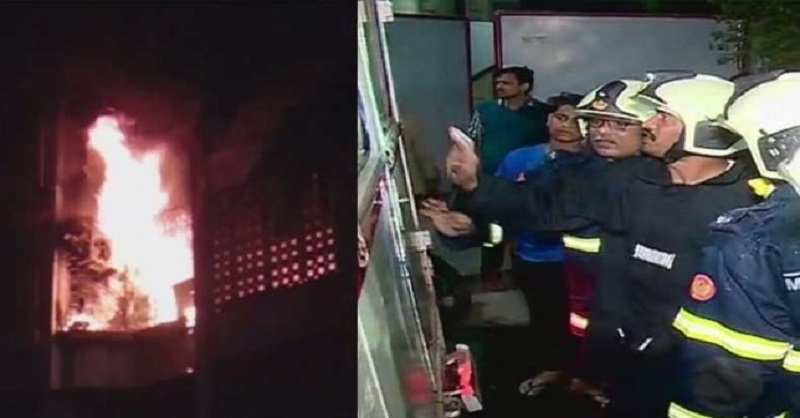 Soon after the Kamala Mills fire incident, the Mumbaikars face yet another disaster. But this time within the residential area.
Barely a week after the deadly fire mishap at Mumbai's Kamala Mills that killed at least 14, another fire broke out at Maimoon building in the city late on Wednesday.
At least four people died while seven others got injured in the blaze that broke on the third floor of the building situated in Marol, at around 1:30 am on Thursday.
At least 11 people were reportedly rescued by the firefighters.
All the injured were rushed to a nearby Cooper and Mukund hospitals where they were given medical treatment.
It took almost 30 minutes for firefighters to control the blaze, said report.
This fire breakout at Marol's Maimoon building comes almost a week after a massive inferno that claimed the lives of 14 people at Kamala Mills in Lower Parel.