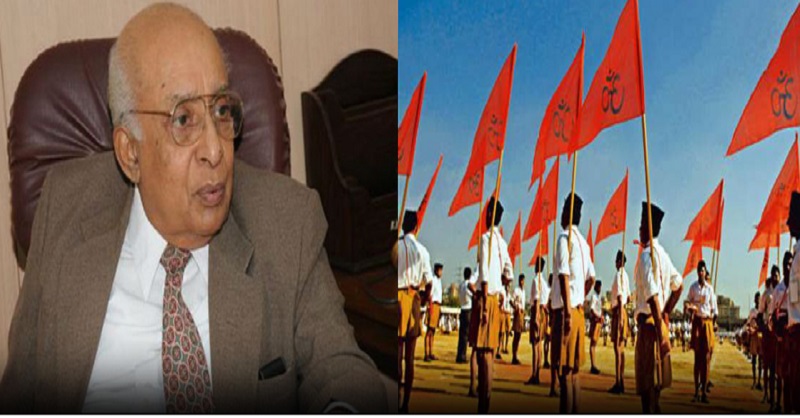 Former Supreme Court judge KT Thomas has said that it is the Rashtriya Swayamsevak Sangh (RSS), apart from the Army, the Constitution and democracy, which keeps people in India safe.
Speaking at an RSS instructors' training camp in Kottayam on Sunday, the retired judge applauded the organisation for imparting physical training to cadets, which he said, "is to defend the country and the society at the time of attacks."
Thomas added: "If asked why people are safe in India, I would say that there is a Constitution in the country, there is a democracy, there are the armed forces, and fourthly the RSS is there."
He also gave RSS the "credit" for freeing the country from the Emergency. At various events organised by RSS in 2011, 2013 and 2014, Thomas had said he became an admirer of the RSS in 1979 when he was posted as district judge of Kozhikode, adding simple living and high thinking was its hallmark.
"I am a Christian. I was born as a Christian and practise that religion. I am a church-going Christian. But I have also learnt many things about RSS," he had then said.
https://www.eastcoastdaily.in/2018/01/02/pune-violence-rahul-reacts-bjp-rss/