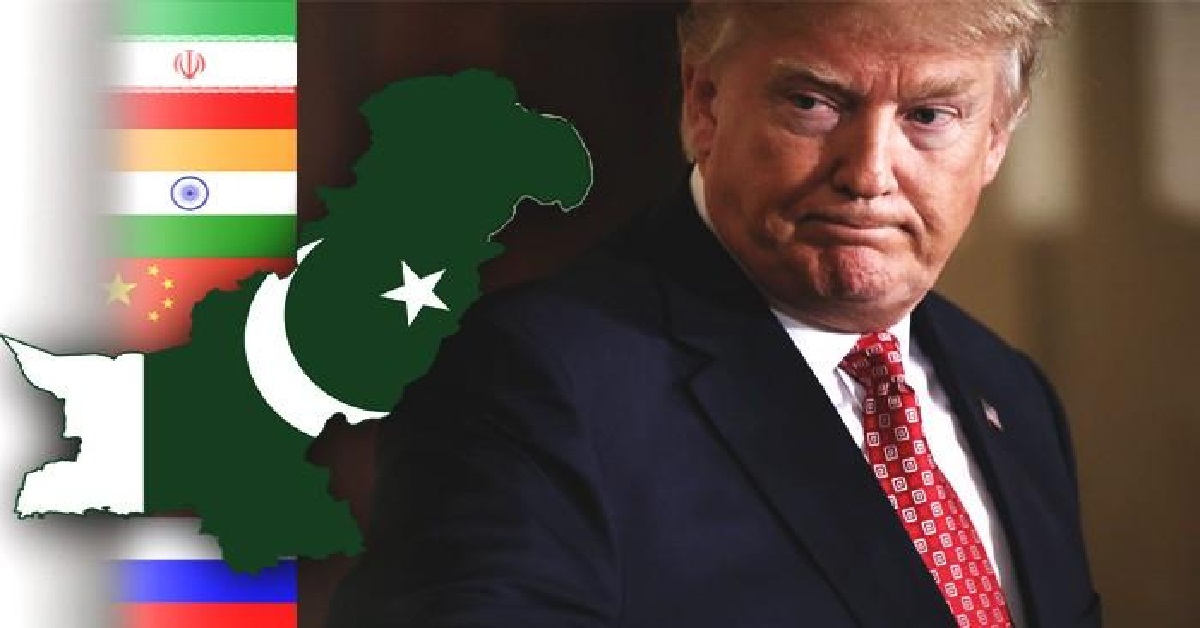 Putting Pakistan on notice, the US today suspended over USD 1.15 billion in security aid and the supply of military equipment to it for failing to clamp down on the dreaded Afghan Taliban and the Haqqani Network terror groups and dismantle their sanctuaries on its soil.
The freezing of all security assistance to Pakistan comes after President Donald Trump in a New Years Day tweet accused the country of giving nothing to the US but "lies and deceit" and providing "safe haven" to terrorists in return for USD 33 billion aid over the last 15 years.
The suspended amount also includes USD 255 million in Foreign Military Funding (FMF) for the fiscal year 2016 as mandated by the Congress.
In addition, the Department of Defense has suspended the entire USD 900 million of the Coalition Support Funds (CSF) money to Pakistan for the fiscal year 2017 and other unspent money from previous fiscal years.
The US, she said, will not be delivering military equipment or transfer security-related funds to Pakistan unless it is required by law.
Though there was no immediate reaction from Islamabad to the US move, Defence Minister Khurram Dastagir said yesterday that, "we need to have a holistic review of the entire situation. We are conducting a complete analysis and coolly formulating our response."
There should not be any doubts when it comes to the defence of Pakistan, he had said.
Historically, the US has provided Pakistan over USD 1 billion in security assistance annually.
In August, while unveiling his new South Asia strategy, Trump had accused Pakistan of giving "safe haven to agents of chaos, violence, and terror," and said the time had come "for Pakistan to demonstrate its commitment to civilisation, order, and to peace".
Referring to Trump's new strategy, Nauert said despite a sustained high-level engagement by Trump administration with the government of Pakistan, the Taliban and the Haqqani Network continue to find sanctuary inside Pakistan as they plot to destabilise Afghanistan and also attack the US and allied personnel.
At the same time, Nauert made it clear that the US action has nothing to do with Pakistan not taking action against the Mumbai terror attack mastermind and JuD chief Hafiz Saeed.
The US and others have long complained that Pakistan offered safe haven to the Afghan Taliban and their allies, the Haqqani Network, allowing them to carry out cross-border attacks in Afghanistan. Pakistan denies allegations but President Trump has escalated the criticism against the country since he took office last January.
Yesterday, US Secretary of State Rex Tillerson had placed Pakistan on a special watch list for severe violations of religious freedom.