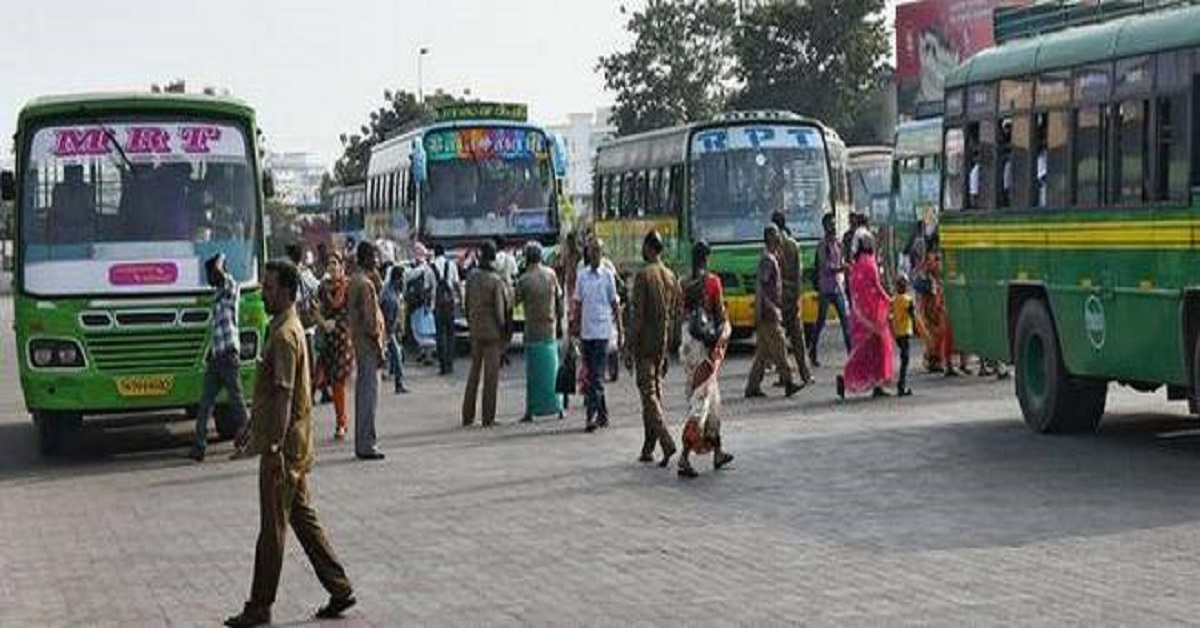 After the second day of the strike by Tamil Nadu State Transport Corporation employees, the strike stepping on the third day, the majority of busses were still parked in the garage in Madurai district.
With Saturday being a holiday for most of the educational institutions and offices, public did not face much hardship compared to the previous day.
TNSTC also operated more buses than on Friday by engaging drivers registered with employment exchanges and those working in private institutions on a temporary basis.
The day also witnessed some untoward incidents. Madurai City police arrested six TNSTC employees including one Palpandi, Arjunan, Jeyakumar, Ravi Venkatesan, Muthupandi and Ramar for allegedly attacking another TNSTC driver P. Malaichamy (40) who did not participate in the strike.
Police sources said that when Mr. Malaichamy was about to take out a bus from TNSTC's depot at Ellis Nagar, the six persons tried to stop him.
As he did not listen, he was allegedly roughed up by the group.
The S.S. Colony police registered a case in this regard.
A stone pelting incident, similar to the one reported on Friday, was reported on Saturday near the same spot, in front of Flower Market at Mattuthavani.
According to the complaint lodged by T. Balamurugan (35), a driver engaged on a temporary basis, a person coming on a two-wheeler pelted stone on the bus, in which the front windscreen was shattered.
The Anna Nagar police have registered a case.
Meanwhile, share autorickshaws in the city made the most of the strike by collecting double the usual fare from the public.
A. Vimala, a commuter, said that while share autorickshaws usually charged ?10 or ? 15 from K. Pudur to Mattuthavani via Surveyor Colony, they charged ? 20 on Saturday.
Collector K. Veera Raghava Rao inspected the Bypass Road bus depot in the morning to check whether buses were being operated without any hassle.