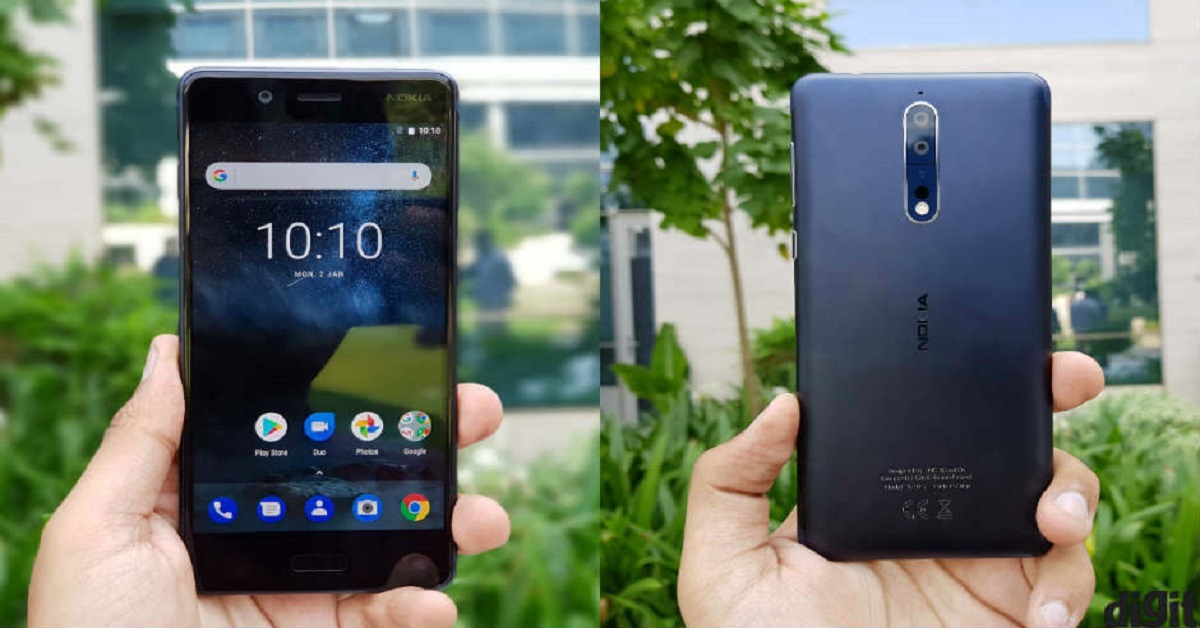 Amazon India is hosting a five-day long sale called the "Nokia Mobile Week". The sale kick-started on January 8 midnight and will continue until January 12 midnight, Friday. During the Nokia Mobile Week, as the name suggests, Amazon is offering discounts on Nokia 6 and Nokia 8 launched last year.
Nokia 6, launched earlier last year is originally available at a price tag of Rs 14,999, on the other hand, Nokia 8 which is a premium phone is priced at Rs 36,999. But, during the sale, Amazon is offering up to Rs 1,500 discount in the form of instant flat discount on both the phones after which you can get Nokia 6 at Rs 13,499 and Nokia 8 at Rs 35,499.
On purchase of Nokia 6 and Nokia 8 from Amazon within the 5 days of the sale, customers with ICICI credit card are eligible to get a flat discount of Rs 1,500. But, there's a catch. The offer will be valid as long as Rs 10,000 is spent on the card for the purchase.
It is noteworthy that this is a flat discount offer and is available for customers using their ICICI Bank Credit Card across both Amazon site as well as the app. However, the offer is valid only once per card.
Furthermore, on buying the Nokia 8 using Amazon Pay customers can get Rs 2000 cashback. The Rs 2000 cashback is available only on purchases made through Amazing Mobiles or GreenMobiles. Note that the offer is applicable to prepaid payment only. Given that, customers should note that they can (obviously) use either the Rs 1500 ICICI flat discount offer or Rs 2000 Amazon Pay.
Meanwhile, Amazon is also offering Rs 1000 discount as a part of exchange offer on buying Nokia 6 during the Nokia Mobile Week sale.
READ ALSO: Reliance Jio plans to offer more data in the same prices and lower rates on existing Plans