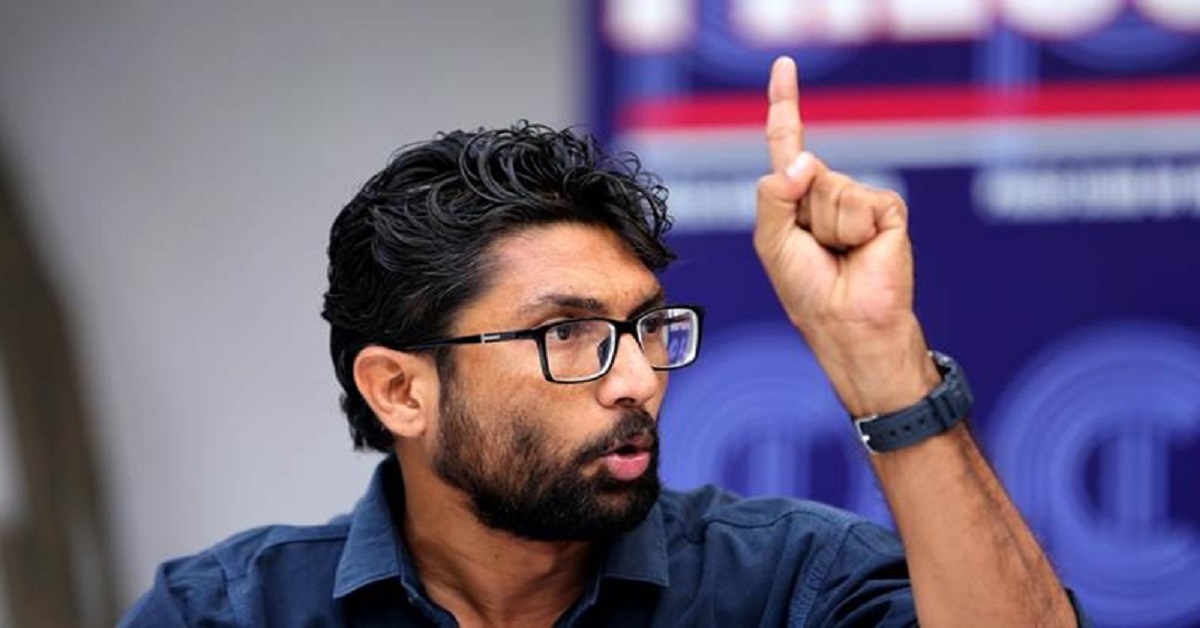 Political parties and members have to take permission from the respective authorities to conduct rallies. But what if they don't get the permission?
Heavy security has been deployed ahead of Dalit leader and Gujarat MLA Jignesh Mevani's 'Yuva Hunkar Rally', to be held at Parliament Street, New Delhi on Tuesday. Mevani and his supporters were reported to be going ahead with the rally despite Delhi police denying permission for the event.
Jantar Mantar turned into a fortress this morning as nearly 1,500 police and paramilitary personnel, armed with tear gas and water cannons, took up position to foil the youth rally-' Yuva Hunkaar' 
READ ALSO: Jignesh Mevani targets BJP
The rally is being held against central government's inability to create employment and increasing rightwing violence. Delhi Commissioner of Police (DCP) yesterday tweeted that the authorities had advised the organizers to shift the rally to an alternate site.
The 'Social Justice' rally or 'Yuva Hunkaar Rally' is planned to be addressed by Mr. Mevani along with Assam peasant leader Akhil Gogoi. Issues like educational rights, unemployment rates, and gender justice are to be highlighted.