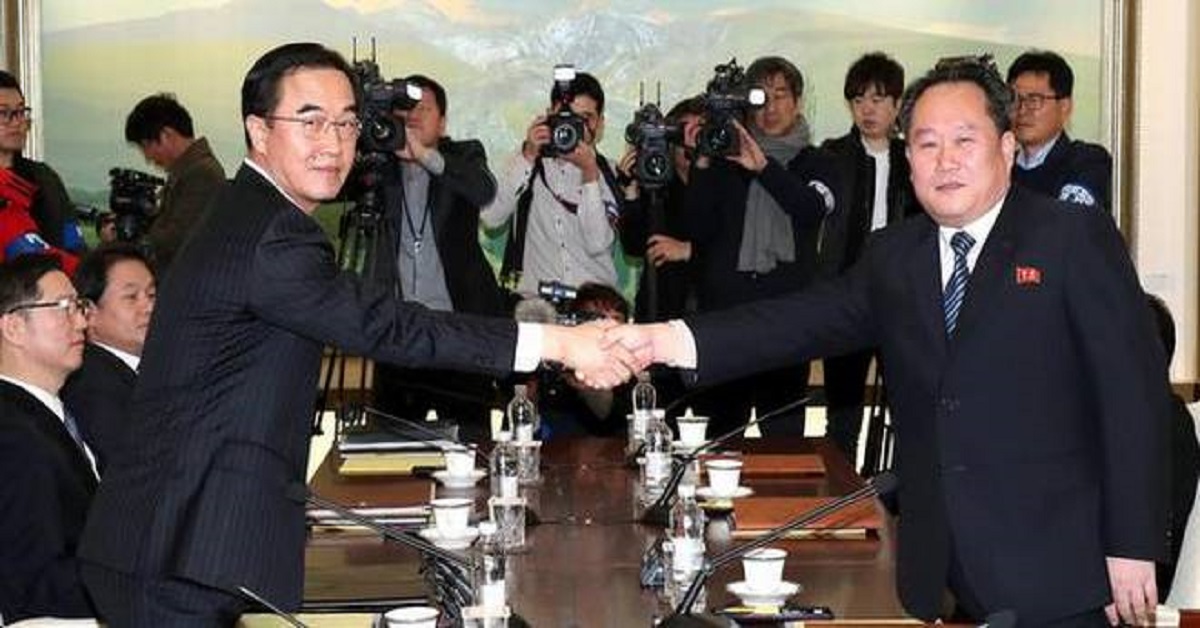 After a really long time, North Korea and South Korea are in front of the conference table together. How amicable will the discussion be?
North Korea and South Korea kicked off their first formal talks in more than two years on Tuesday, brought together by sport to discuss how the North's athletes can attend next month's Winter Olympics in the South despite simmering fears of conflict.
Regardless of its narrow, primarily sporting agenda, the meeting is being closely watched by world leaders eager for any sign of a reduction in tensions on the Korean peninsula amid rising fears over North Korea's development of nuclear weapons and defiance of United Nations Security Council resolutions.
"Today we'll engage in talks to discuss North Korea's participation in the Pyeongchang Winter Olympics and the Paralympics as well as the improvement of inter-Korean relations," Unification Minister Cho Myoung-gyon, who is heading the South's delegation, told reporters on his way to the talks.
Cho has said his delegation is also preparing to discuss resuming reunions of family members separated by the Korean War, which ended in a ceasefire and technically left the two Koreas still at war.
Some South Korean officials are hoping the two Koreas may even march under a single flag at the Winter Games, which would be the first time in more than a decade that the two Koreas united under one flag at a sporting event opening.
READ ALSO: North Korea accepts South Korean Offer
Pointing to his briefcase before departing for the border, Cho smiled and said, "I have a bit of luggage," adding, "Everything feels slightly new as we have not had talks in a while".
Just before the delegation drove into the demilitarised zone some 20 South Koreans were seen waving a banner reading: "We wish the success of the high-ranking inter-Korean talks". One man was spotted waving a flag with a unified Korean peninsula.
Five senior officials from each side met at the three-storey Peace House on the South Korean side of the Panmunjom truce village from 10 a.m. (0100 GMT).
The North Korean delegation walked over the border inside the joint security area (JSA) to the Peace House around 0030 GMT, a Unification Ministry official told reporters.
Cameras and microphones are usually placed in the room to ensure that officials from both sides can monitor the talks.
The United States, which has 28,500 troops stationed in South Korea as a legacy of the 1950-1953 Korean War, initially responded coolly to the idea of inter-Korean meetings.