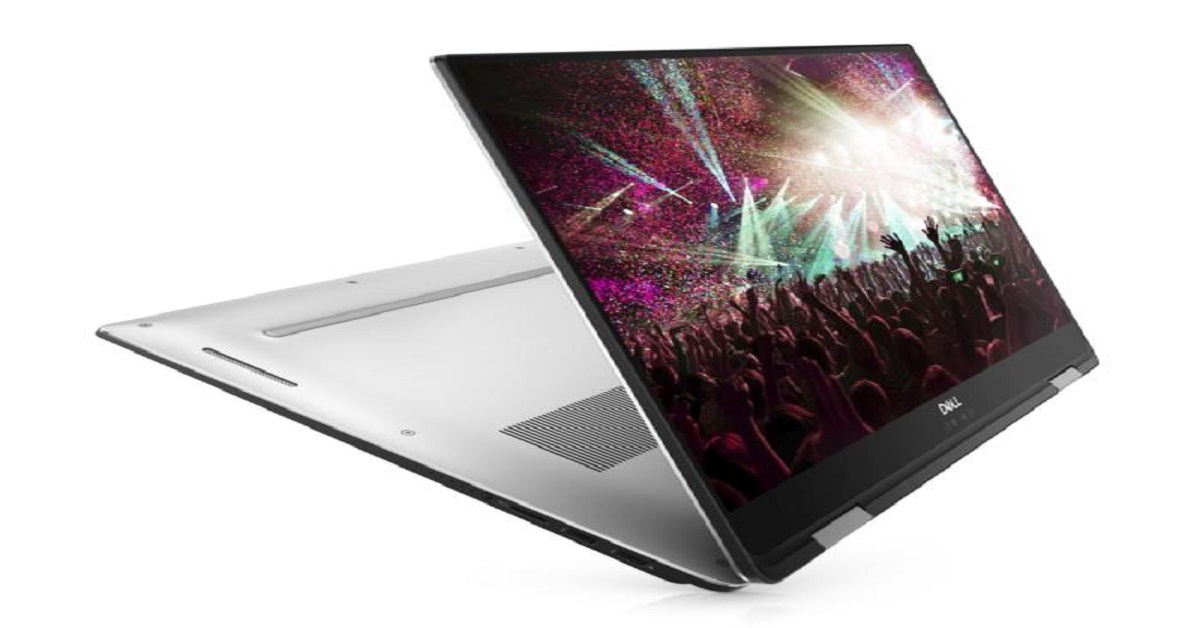 Intel has just announced the first five processors resulting from its cooperation with AMD . In the same week, Dell announced a laptop product with a chip that combines Intel Core CPU with AMD Radeon's GPU.
Newer laptop from Dell named XPS 15 2-in-1 and is a kind of convertible that can change from laptop to tablet. The trick is to fold the screen size 15.6 inches by 360 degrees so that the back of the screen.
Inside the sleek body that has a thickness between 9 mm to 19 mm embedded Intel Core i5-8305G or Core i7-8705G. Both combine quad-core Intel CPU with AMD Radeon RX Vega M GL graphics processor (GPU) with 4 GB of HBM2 RAM.
The performance of Intel processor gaming with AMD GPU is claimed higher than the system with Nvidia GeForce GTX 1050 graphics card and able to run games with "medium" to "high" graphics settings at 1080p resolution smoothly.
Dell provides DDR4 RAM options of 8 GB or 16 GB, while the choice of storage media is M2 SSD capacity between 128 GB to 1 TB.
Keyboard floats
Outside the kitchen runway collaboration Intel and AMD, Dell XPS 15 2-in-1 has another uniqueness of the keyboard "maglev" whose buttons "float" with the help of magnets. This technology is claimed to be able to streamline the body of the laptop.
However, as summarized KompasTekno from PC World , Wednesday (10/1/2017), the buttons on the maglev keyboard only has travel distance (reflected distance) of 0.7 mm. That number is only half of 1.3 mm travel on conventional XPS 15 laptops.
Like other convertible laptop warak , Dell XPS 15 2-in-1 screen resolution 4K or full HD already supports touch input, shingga able to function as a giant tablet.
Users can also write or draw on the screen with a stylus that is sold separately as an additional accessory. This pointing device has 4,096 levels of sensitivity to pressure.
For business connectors, the Dell XPS 15 2-in-1 provides two C-type USB ports (Display Port Compatible), two Thunderbolt 3 ports, and a micro-SD slot, but no USB-type ports conventional laptop.
Dell XPS 15 2-in-1 is planned to be marketed around the second quarter of this year with a price tag starting at 1300 US dollars (Rp 17.5 million). Meanwhile, stylus accessories sold for 99 US dollars (USD 1.3 million).