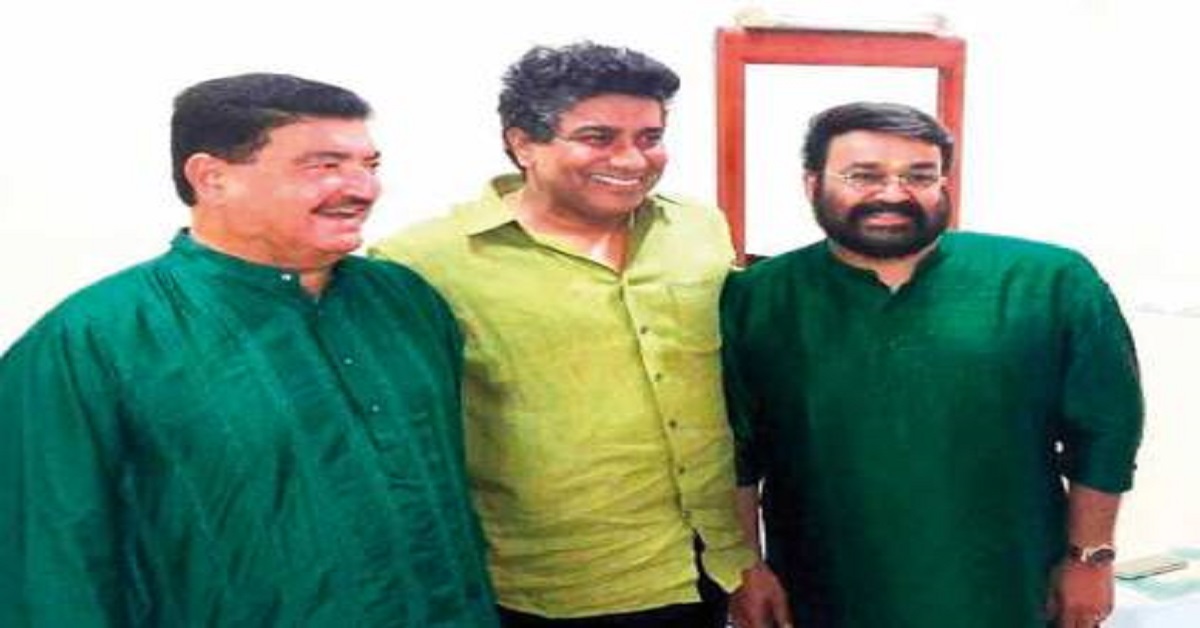 Being a businessman, & a successful one at that, they have a lot of choices for their next venture. Will these businessmen enter the film field?
Dr. B.R. Shetty sure likes the sound of "100" … and it's multiples.
It was last year the founder of NMC Healthcare and owner of the 100th floor at the Burj Khalifa confirmed he will take on the producer's role in the costliest move to be made in India. And the projected cost? All of Rs10 billion (Dh578 million) (or Rs1,000 "crore", which is the way millions and billions are named in the Indian numbering context)
"Look, my move into movie-making is not just about getting back the numbers — I can honestly say that profit-making from this film is the last thing on my mind," said Shetty, in a recent interview with an Emirate based national paper. "My primary intention was to make something that the whole of India can watch. The movie is going on the floors shortly and let's wait for the future to show what's in store.
"We are getting a script that should find an audience across India and not just certain pockets of it. It's a pan-India movie … and that's the way I always wanted it.
"There are some great stories and concepts being delivered in Indian cinema. If money from the Gulf helps make a greater spectacle and widens the reach, I'm for it."
Some of the biggest marquee names in Indian cinema are likely to come on board in key roles. (The story on which the movie will be based itself is ageless, given that it is derived from the "Mahabharata", one of the two great Indian epics.) Dr. Shetty's foray into movies is not an isolated one — more Indian businessmen based in the UAE/Gulf are thinking of ways to make their presence felt. Some of them have had long-standing associations with Indian cinema and its players through the years. The process has speeded up with Dubai featuring as the backdrop of many an Indian movie churned out in recent years.
READ ALSO: Now fly cheap to Kerala with exciting offers from Emirates
In fact, premieres of big-budget Indian movie releases get to happen in the UAE, helped of course by the fact that they get to happen on a Thursday here and ahead of the Friday screenings in India.
And if ever Indian cinema needed a more direct visual representation in the UAE, the Bollywood themed destination at Dubai Parks & Resorts has provided for that.
"I think the time is right for more Indian NRI businessmen to take a direct role in Indian movie producing," said Anil Dhanak of Kanz Jewellers and who recently set up Kanz Films to make mid-budget Bollywood fare. "Sure, product placements in films and even an executive producer's role can give exposure, but there's nothing to beat the buzz one gets from producing an entire movie.
"But one will need to know the rules of doing business in films well — if not, all those dreams of making money can easily get burnt. It's certainly not like the jewelry business, where I think one needs to be a complete fool to end up losing money.
"Producers will need to make sure they recoup up to 60% of their costs well ahead of the start of shooting — through satellite and music rights, brand tie-ins, etc. If they do, they stand a reasonable chance of making money. Relying on just cinema releases and ticket sales will not get them anywhere."
Apart from his solo productions, Dhanak's other plan is to rope in like-minded businessmen to chip in their shares and make movies they can be reasonably proud of. And, of course, give them the desired returns.
But beyond all that, there is no beating the high of associating with the glitz and glamour of the tinsel world. And an opportunity to see their names up on the screens at multiplexes the world over.
SUPPORT : ?????????????? ?????????? ??????????????; ????? ????????????? ??????????????
LINK TO DONATE : https://goo.gl/oKHre2