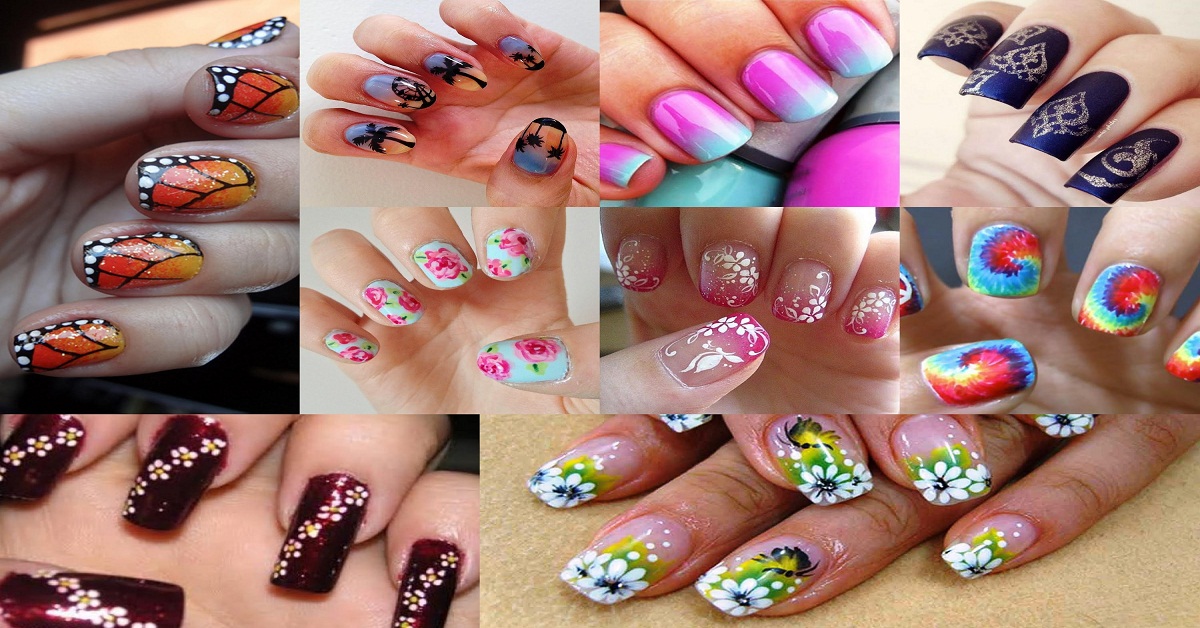 Nail art is a creative way to paint, decorate, enhance, and embellish the nails. It is a type of artwork that can be done on fingernails and toenails, usually after manicures or pedicures.
With these pro secrets, you can create salon-worthy nail art at home!
Use a sponge to create a cool nail art. Start by painting your nails with the lightest color as your base. On a flat surface, swirl the two polishes together with a toothpick. Dab a sponge onto the polish a few times, and blot onto your tips.
Use a Sharpie to create streak-free designs.
Apply a base color; then use a thin sharpie to draw straight on your nail polish for cool DIY designs.
Use paper reinforcements to create a flawless half-moon mani.
Use a rubber band to create a perfect French manicure.
Tie a rubber band in the middle. Loop one end over your thumb to create tension on the band, and align the other end over the top of your nail to create the French tip shape. Voila! You'll have a curved line to use as a stencil as you paint the tip of your nail.
Soak your tips in ice water after you paint them to speed up drying time.
Make your mani last longer by swiping the edge of your nail with a clear topcoat.
Make your own glitter polish by mixing your fave craft store glitter with a clear topcoat.
Use a tiny paintbrush to tidy up your mani.
The best way to remove any extra polish that gets on your cuticles is by dipping a small paint brush in nail polish remover. You won't have any fuzzy hairs (like a cotton swab can leave behind), and the bristles can get in between the side wall and nail more easily.
Apply a white base coat to make neon polishes seriously pop.
Invest in a fan brush for a cool, striped look.
Use the tip of a bobby pin to make polka dots!
Create a cool textured effect with a paper towel.
Simply paint some polish onto the paper towel, then dab it down onto your dry manicure.
To remove stubborn glitter polish (or gels), grab some foil.
Soak a cotton pad in acetone nail polish remover, place it on your nail, and wrap your nails in foil for 10 mins.