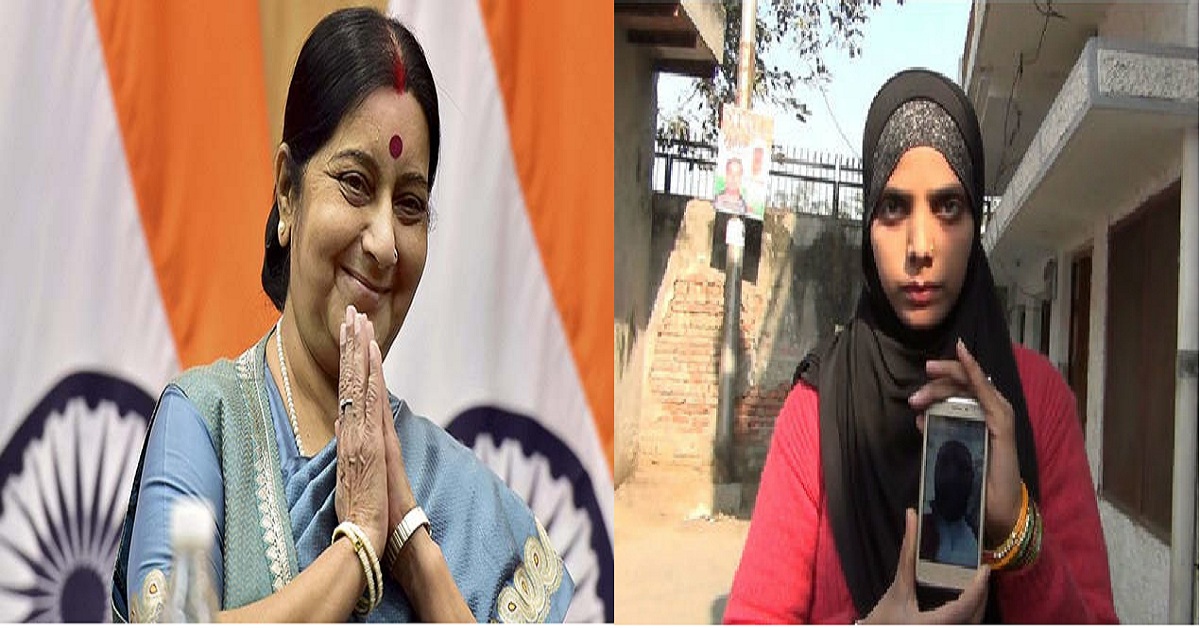 Man trapped in Saudi Arabia, family seeks Sushma Swaraj's help for his release
The family of a 28-year-old man, Azad Khan, from Aligarh, who is being allegedly tortured and kept captive by a sheikh in Saudi Arabia has approached the Union minister of external affairs, Sushma Swaraj, to seek his release. Khan's family has also filed a police complaint in this regard.
According to Azad's wife, Ghazala, who is pregnant, he was recruited as a driver by Delhi based agency, Al Jiara International, for a sheikh in Saudi Arabia. She said that Azad had sent a video in which he is pleading his family to "rescue" him from his employer, who allegedly tortures him and forces him to do menial household jobs. He also stated that he is not being paid or fed properly. She said that her husband's passport and visa has also been "seized" by the sheikh.
She told that her family's financial condition was bad and one of their relatives in Aligarh suggested her husband to go to Saudi for better earning. She said, "his condition is bad, he has a head injury and no one is there to take care of him".
Read Also : Sushma Swaraj helps woman stranded with son's body in Kuala Lumpur Airport
Gazala said that her husband had opened a hardware shop in Aligarh after borrowing money but the business did not take off. "We are 11 members in the family including our three small children and he is the eldest son of his parents and has the responsibility of all," said Gazala adding that they had paid Rs One lakh to the agency after borrowing money from friends and relatives.
When contacted, Imtiaz Ul Islam, proprietor of Delhi based agency, Al Jiara International refused to comment on Azad's matter and said he can not provide any details of him.