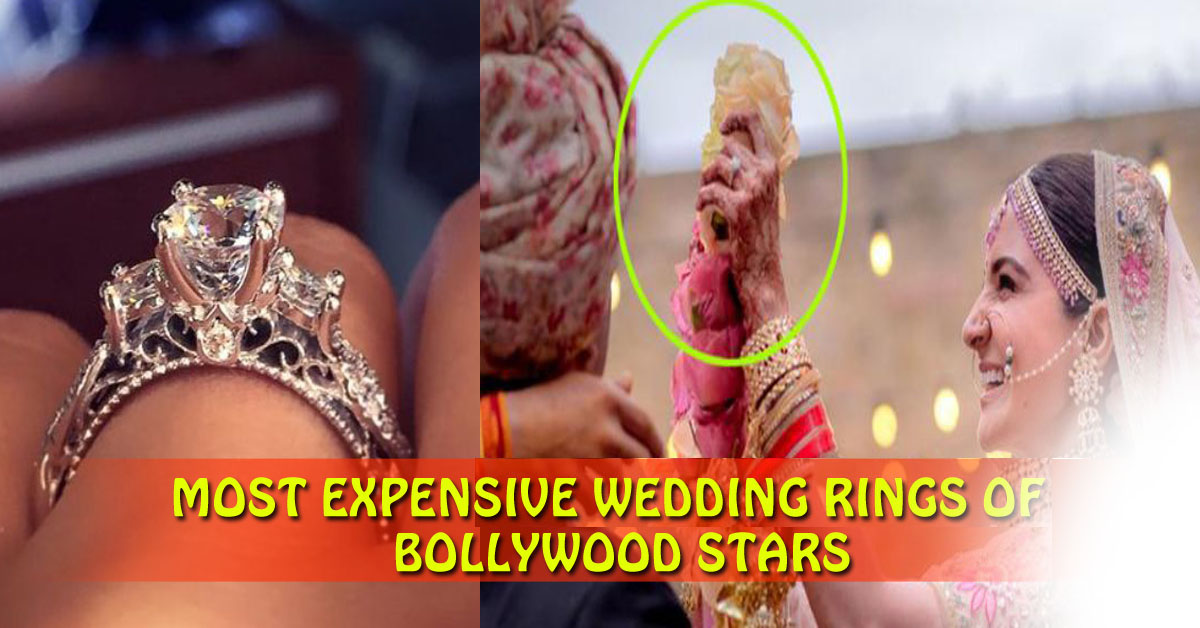 Anushka Sharma's extravagant wedding to Virat Kohli has got so much attention. Every detail about the most celebrated wedding of the year is going viral.
Since Anushka wanted a wedding that symbolized prosperity and growth, everything about the ceremonies was exclusive to the decor, the outfits and the same holds true for the engagement ring Virat put on Anushka's finger.
Apparently, the Indian skipper took three whole months to choose the perfect wedding ring for his ladylove. Reports suggest that Virat finally picked up a rare rock (read diamond) that too from an Austrian jewelry designer. The ring reflects some surprising elements everytime you look at it from a different angle. Also, rumor has it that the ring cost the Indian cricket captain a whopping Rs 1 crore!
This is not the first time an actress has flaunted such an expensive rock. Here's a look at some of them who actually started the trend.
Kareena Kapoor
All hell broke loose when Kareena Kapoor decided to tie the knot with Nawab of Pataudi, Saif Ali Khan on October 16, 2012. Her male fans were heartbroken, but she left her female fans with some serious style goals post her wedding.
From the unignorable vermillion on the middle parting of her hair to a classy ring on her finger – Kareena had it all! But it was Kareena's engagement ring that got her the maximum eyeballs!
Rumour has it that her solitaire diamond ring cost a bomb. That's not all, she sports a diamond-encrusted platinum band along with the solitaire! Well, we are not even guessing the price of the two rings.
Shilpa Shetty Kundra
The vivacious actress tied the knot to businessman Raj Kundra on November 22, 2009, and as expected her wedding went on to become one of the most talked weddings in Bollywood. But what became the real talking point was not Shilpa's lehenga, but her engagement ring which is rumored to be close to Rs 3 crore.Well, her 20-carat beautiful diamond ring is definitely worth a dekko.
Asin Thottumkal
Actress Asin Thottumkal's wedding to mobile baron Rahul Sharma on January 19, 2016, was a memorable Hindu-Christian affair. Besides their interesting love story (the duo were introduced to each other by Akshay Kumar), another interesting aspect of the much-talked-about wedding was the big rock gifted to Asin by beau Rahul.
Also Read: Adithya Chopra calls Ranveer as useless and compares with her Ex. Lover Anushka Sharma
The 20-carat diamond ring is reported to be worth Rs 6 crore. We must say, Asin is one lucky woman!
Aishwarya Rai Bachchan
She got married on April 20, 2007, breaking many hearts. But her wedding to Abhishek Bachchan was definitely one of the most talked about weddings of Bollywood and what also created a lot of buzzes was her 53-carat diamond ring. Classy and expensive, the ring is undoubtedly one of the most enviable engagement rings ever.