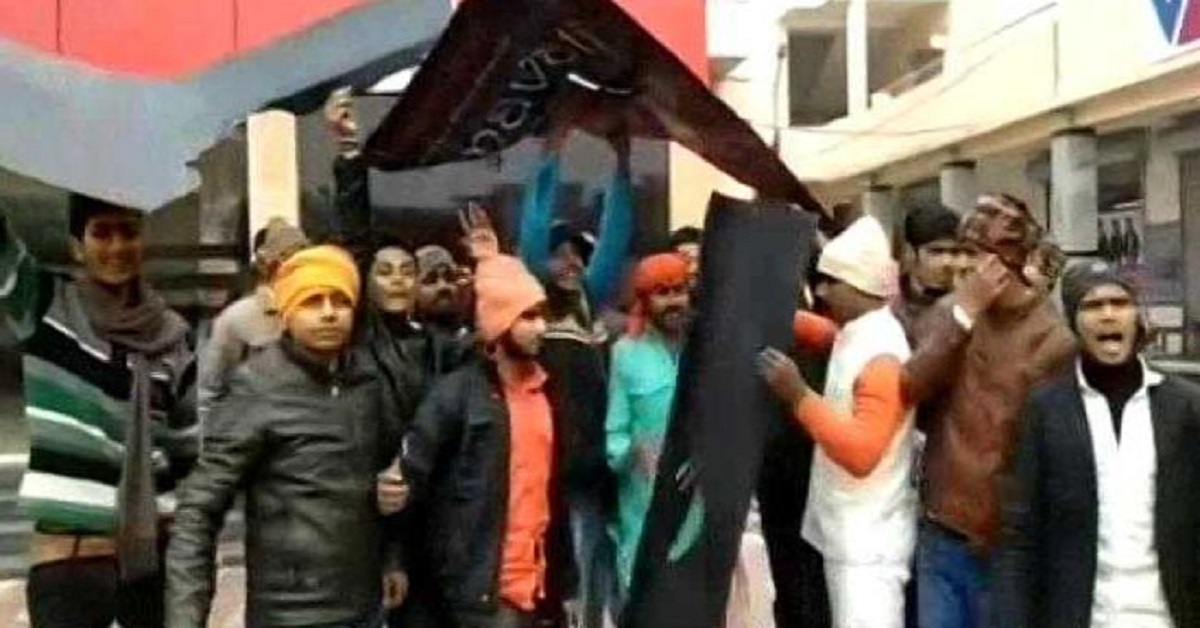 Despite the Supreme Court imposing a stay order on the ban on the release of 'Padmaavat' by four states and restraining other regions from issuing any such notification, most cinema halls in Patna are unwilling to screen the controversial movie due to security concerns.
Members of Shri Rajput Karni Sena on Thursday vandalized a theatre in Muzaffarpur even after the top court paved the way for a countrywide release of the Sanjay Leela Bhansali-directed film.
The protesters pelted stones and tore the posters at a single screen cinema hall. Except for one multiplex in Patna, the majority of the remaining single-screen theatres in the city were apprehensive about screening the "controversial" movie.
Also Read: Fringe group threatens to burn down theatres if Padmaavat is released
The Karni Sena has been protesting against the movie in Patna and several other places in Bihar over the past couple of months. The founder of the Rajput group, Lokendra Singh Kalvi, had warned+ last week that any theatre screening 'Padmaavat' would face "detrimental consequences".
"We will try not to release Padmaavat owing to security concerns. We do not want to risk any untoward incident at our theatre," said Sharad Kumar, manager of a cinema hall near Gandhi Maidan.
"We will not take the risk of releasing the movie amid protests. The chief minister initially said the movie will not be released in Bihar and the state government did not clear its stand even after the Central Board of Film Certification (CBFC) gave its nod to the movie with certain modifications.
It is risky to release the movie under prevailing circumstances," said proprietor of another cinema hall in the city. The movie starring Deepika Padukone, Shahid Kapoor, and Ranveer Singh is slated to release on January 25.