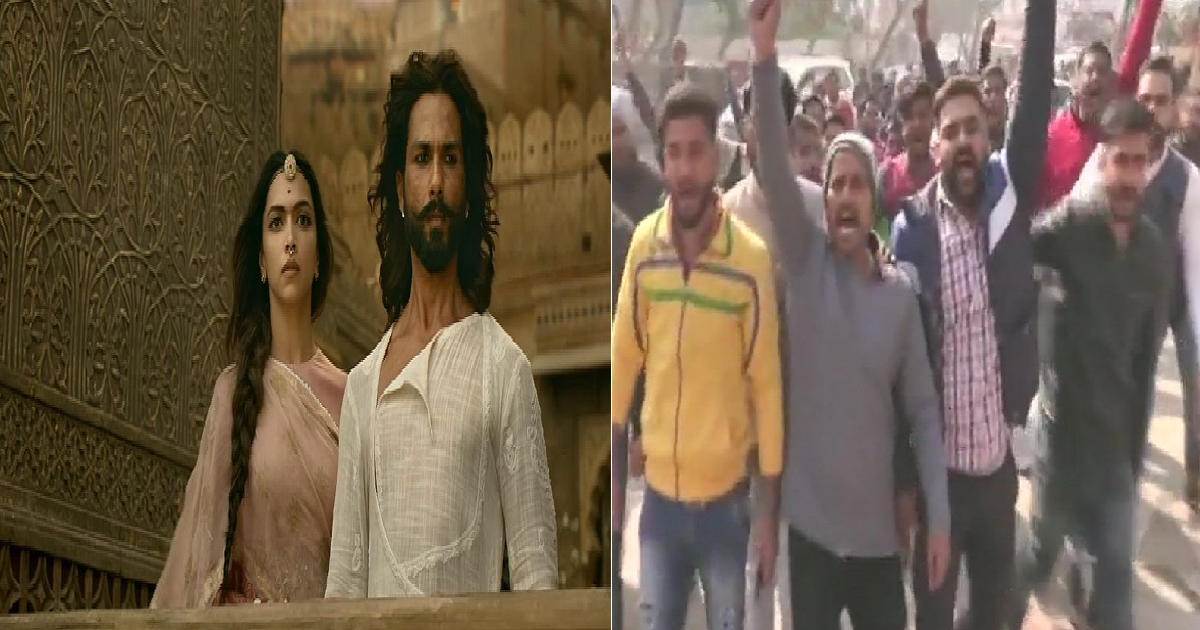 Padmaavat row: Karni Sena calls for Bharat Bandh on release date
Filmmaker Sanjay Leela Bhansali's controversial film Padmavati may be ready for release on January 25 with a new title Padmaavat, but chaos surrounding the film fails to die.
Fringe group Shri Rajput Karni Sena insists that the film is a distortion of history, and alleges that there's a romantic dream sequence between the Turkish invader Alauddin Khilji (played by Ranveer Singh) and Rani Padmini (Deepika Padukone). Though Bhansali has clarified innumerable times, that there's no such sequence, they refuse to listen. Karni Sena has even tried to ensure a nationwide ban on the film.
From issuing death threats to Bhansali and Deepika, to threatening jauhar on the streets, the Karni Sena refuses to back down, and has even promised violence, if the film releases.
Though the Supreme Court on Thursday lifted the ban on the film imposed in four BJP-ruled states – Haryana, Gujarat, Rajasthan and Madhya Pradesh, fringe groups spearheaded by the Karni Sena continue to remain defiant.
Also Read : After Rajasthan, Gujarat bans Padmavat
They've sent out warnings to theatre owners, who are now terrified of screening the film. In this atmosphere of fright and tension, Rakesh Patel, Director of Gujarat Multiplex Association told, "We have decided not to screen the movie in whole of Gujarat. Everyone is scared, No multiplex wants to bear the loss. Why will we bear the loss?"
And now, the Karni Sena has called for a Bharat Bandh on January 25. They've staged a protest in Ambala, and threatened to burn down theatres that screen the film.