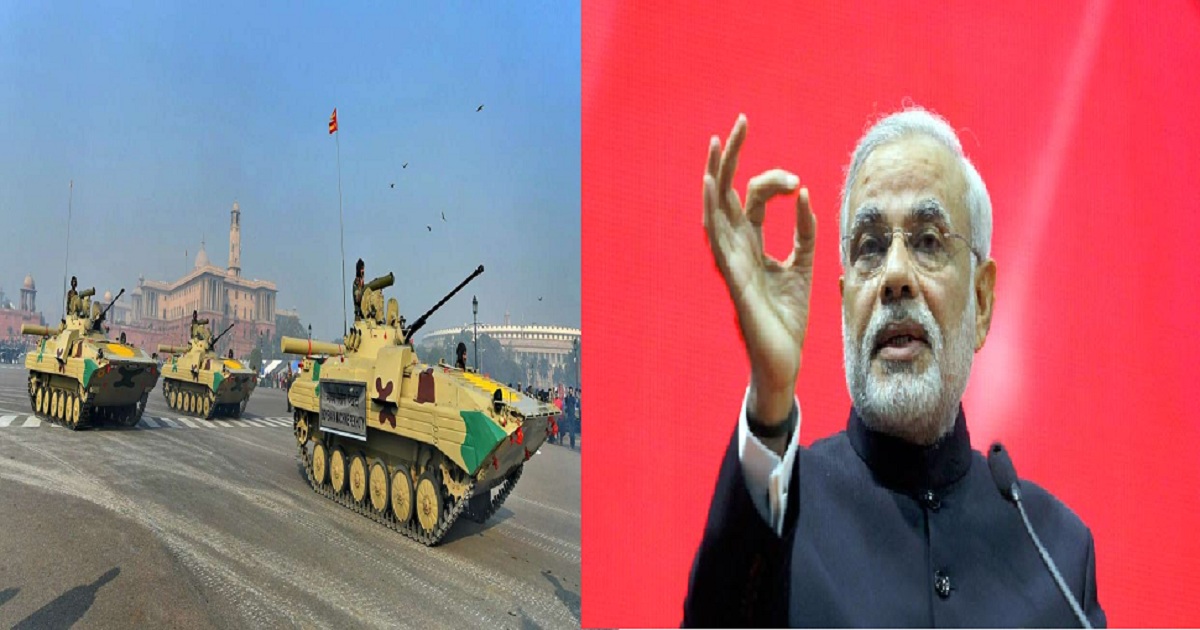 Republic Day 2018 : Narendra Modi and 10 ASEAN leaders will watch the parade from gigantic 100-feet stage with massive security
For the first time in the history of Independent India, the Republic Day parade will be attended by as many as 10 head of states next week.
Next week, ASEAN leaders will visit India to participate in the Republic Day celebrations.
What's so special about this year's arrangements is the gigantic 100-feet-wide stage. 
The bullet-proof glass encased stage will be shared by President Ram Nath Kovind, Prime Minister Narendra Modi and the 10 head of states from ASEAN nations, a report said on Saturday.
The authorities are leaving no stone unturned in the security arrangements.The dignitaries will be staying at Taj Palace, Taj Mansingh, Maurya Sheraton, the Leela Palace and the Oberoi, the officials were quoted.
The announcement regarding the Republic Day parade was made by PM Modi during his Mann ki Baat programme last year. 
'On January 26, the arrival of great leaders of 10 nations of the world as a unit is a matter of pride for all Indians," 'PM Modi had said in 2017's last edition of his monthly radio programme.
ASEAN comprises Brunei, Cambodia, Indonesia, Laos, Malaysia, Myanmar, the Philippines, Singapore, Thailand and Vietnam.
Also Read : Prime Minister Narendra Modi's guidance helps to increase India's prestige in global arena , says Yogi Adithyanath
Due to the bandobast, flight operations at Delhi airport will be suspended for nearly two hours (from 10:35 am to 12:15 pm) for rehearsals till January 26.
The CISF also conducted mock drill at a metro station in National Capital on January 17. A total of 167 personnel were involved in the mock drill conducted to check the preparedness of the security agencies, who protect vital public spaces, in the run up to the Republic Day celebrations.
The highlight of the Republic Day parade will be the amazing flypast by the Indian Air Force. The flypast by the Indian Air Force on the Republic Day parade will involve 38 aircraft, including 21 fighters, 12 helicopters and five transporters, Group Captain Rahul Bhasin told reporters.
The Ensign formation of the flypast will include a Mi-17 V5 helicopter carrying the ASEAN flag to commemorate the summit meeting of India and the block of South East Asian countries to be held here on January 19-30.
Other formations will involve C-130 J, AEW&C aircraft escorted by two Sukhoi-30 MKI, Tejas Light Combat Aircraft, Jaguar, MiG 29 Upgrade aircraft.