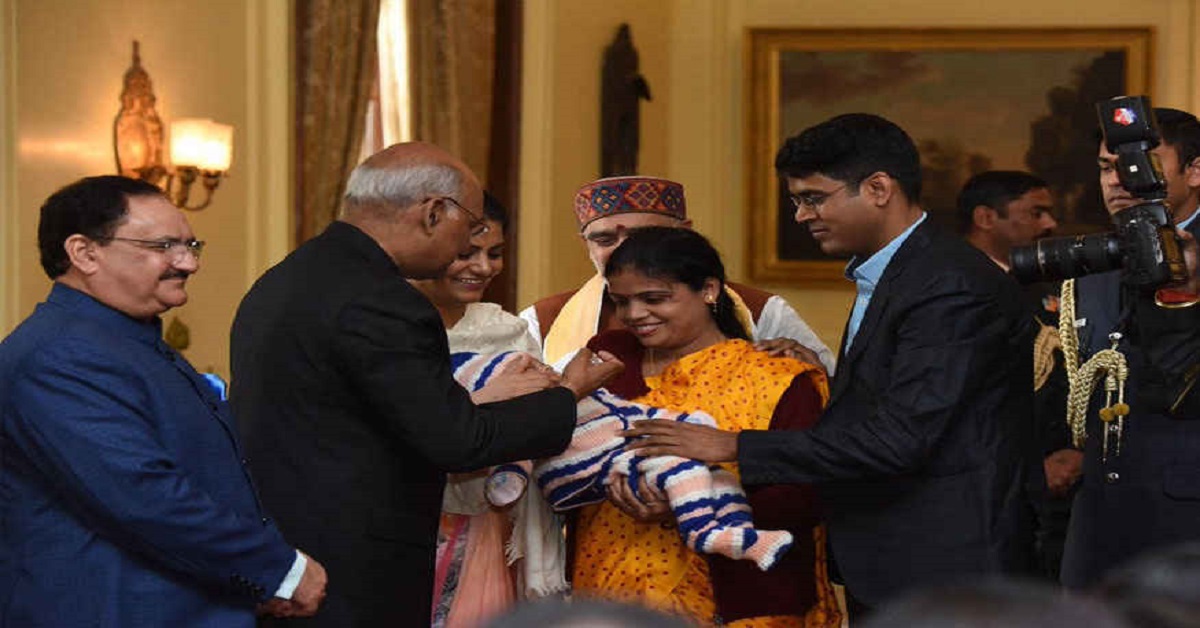 President Ram Nath Kovind on Saturday launched the Pulse Polio programme by giving polio drops to children below five years old at Rashtrapati Bhavan.
Th programme intends to give polio drops to about seventeen crore children below five years old all across the3 country.
"We need to remain vigilant and maintain the population's immunity and carry out sensitive surveillance till global polio eradication happens as the poliovirus is still circulating in other parts of the world which may reinfect us," Union Health Minister J P Nadda said on the occasion.
Also, read: Rahul Gandhi meets President Ram Nath Kovind at Rashtrapati Bhavan
"It is important that all vaccines under the programme reach every child of our country," Nadda said.
The event was organized on the eve of the National Immunisation Day, which is observed on 28 January.
The Minister further stated that the government is making all the possible efforts to protect children from more and more diseases.
He pointed out that the Universal Immunisation Programme is focusing on safeguarding children from more diseases than ever before, and has introduced new vaccines like the Pneumococcal Conjugate Vaccine (PCV) and rotavirus vaccine.