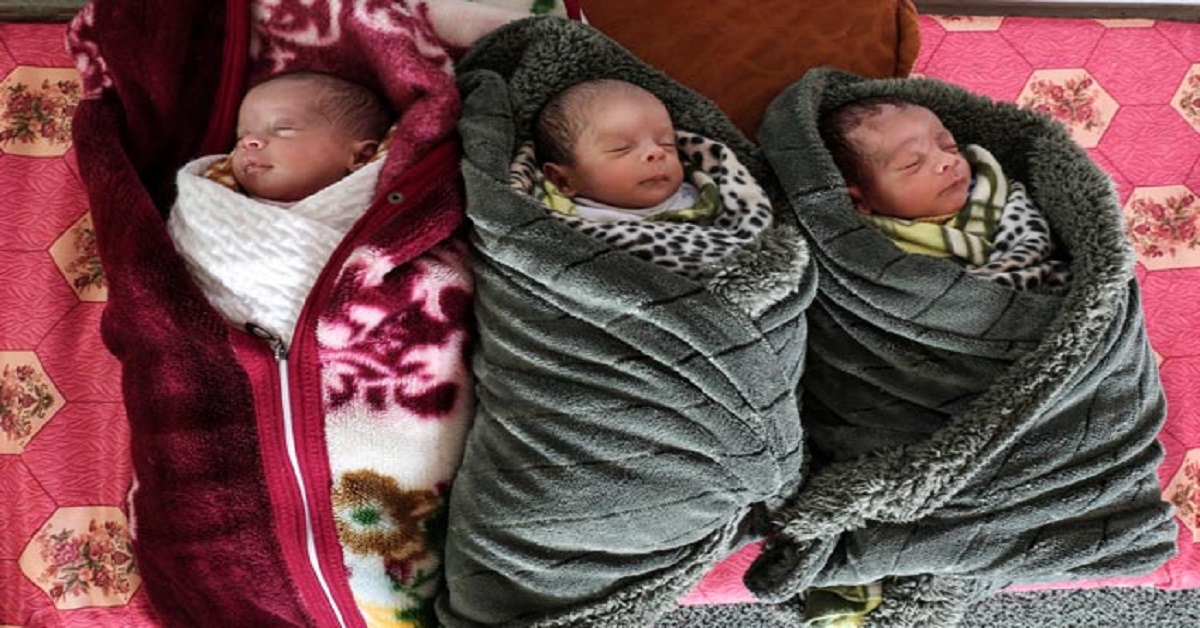 Donald Trump's decision on declaring Occupied Jerusalem as the capital of Israel had angered the Arab countries and had caused a global outrage.
Palestinians have reacted to Donald Trump's recognition of Occupied Jerusalem as Israel's capital with street protests, but one couple has come up with an idea of their own, in the naming of their triplets.
Nidal and Islam Al Saiqli from Khan Yunis in the Gaza Strip decided to name the three children Jerusalem, Capital, and Palestine.
Palestinians see the city as their capital and Trump's December 6 recognition broke with decades of international policy that the issue should be resolved through negotiations.
A picture taken Feb. 2, 2018, shows three Palestinian newborn triplets of the al-Saiqli family, named (R to L) "Quds" (Arabic for Jerusalem), "Palestine", and "Capital", as they lie sleeping in the southern Gaza Strip city of Khan Yunis. 
The three babies – boys Jerusalem and Palestine, and girl Capital – were born in December, two weeks after the Trump decision.
READ ALSO: Adult movie star makes revelation about her relationship with Donald Trump
"Thank God, I had triplets so we were able to name them in response to Trump's decision," said mother Islam, 25.
"There is no value to the Trump decision. Jerusalem is our eternal capital," her husband Nidal, 30, said.
Triplets Born in Gaza Given Named Jerusalem, Capital, and Palestine in the Wake of President Trump's Declaration pic.twitter.com/aijwC0Ft0K

— MEMRI (@MEMRIReports) February 1, 2018
Nidal also boasts that his name means "struggle" and that he named his older Dalal after terrorist Dalal Mughrabi, who took part in a 1978 terrorist attack in which 38 Israeli civilians were murdered.
Trump's declaration on December 6 angered the Palestinian Authority (PA), whose chairman Mahmoud Abbas declared he would "no longer accept" any peace plan proposed by the United States.
Widespread street protests have broken out in the West Bank and Gaza.
Israel seized Jerusalem in the 1967 Six-Day War and later annexed it, in moves never recognized by the international community.
The city remains at the heart of the Middle East conflict, with Palestinians hoping that East Jerusalem might eventually serve as the capital of a Palestinian state.