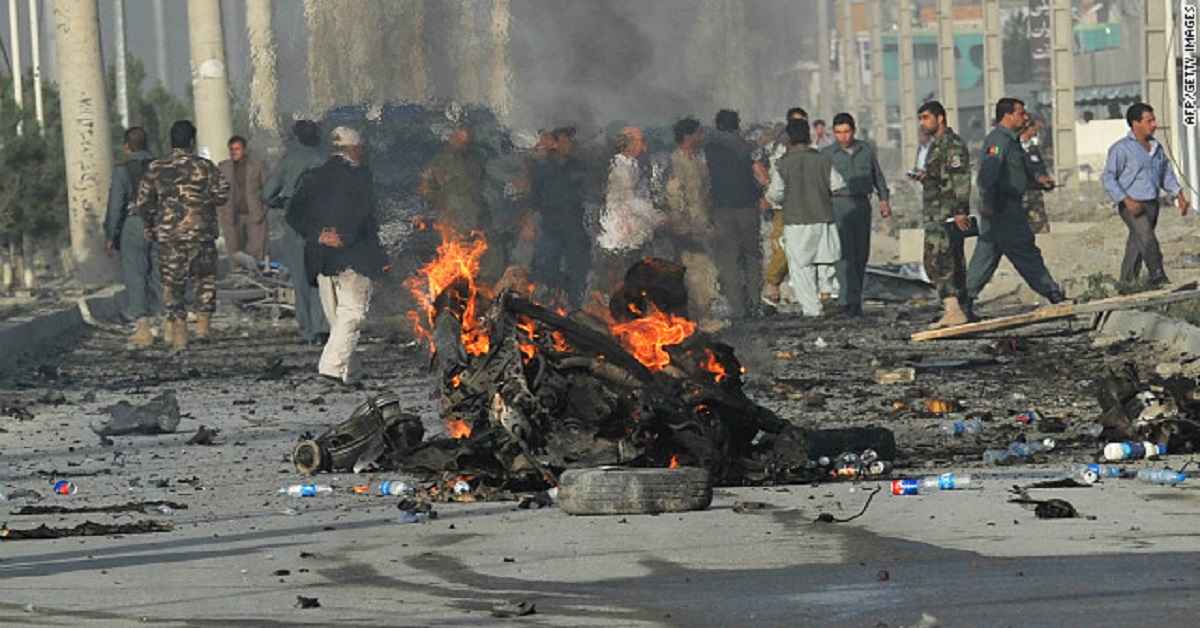 Taliban attack in Swat valley kills 11 soldiers and injuring more than a dozen. A suicide attack near an army base in northern Pakistan has 11 soldiers killed and 13 wounded on Saturday which was carried out by Taliban in a statement sent to the media.
Attacks have decreased in Valley but can cause alarm in a region where Pakistani Taliban insurgents took partial control in 2007.Swat was the first sizeable region outside Pakistan's lawless tribal regions bordering Afghanistan to fall to the militants. 
More than 2,000 Taliban fighters have been driven out of the region, government officials say. The Pakistan Army's public relations wing said in a statement that the "suicide attack" in the Swat Valley took place at the "army unit sports area".
Also Read: US drones strikes inside Pak border and killed two militants of Taliban allied Haqqani group
"The soldiers were playing volleyball in the evening outside the military base…when a suicide bomber managed to blow himself up," said a security official who asked not to be identified.
"God willing Tehreek-e-Taliban has started the process of revenge attacks," Taliban spokesman Mohammad Khurasani said in the statement. "Wait for more (attacks) to follow."
The military has been on alert for signs of Taliban resurgence as it seeks to rebuild civilian institutions and win over the local population as a bulwark against radical ideology.