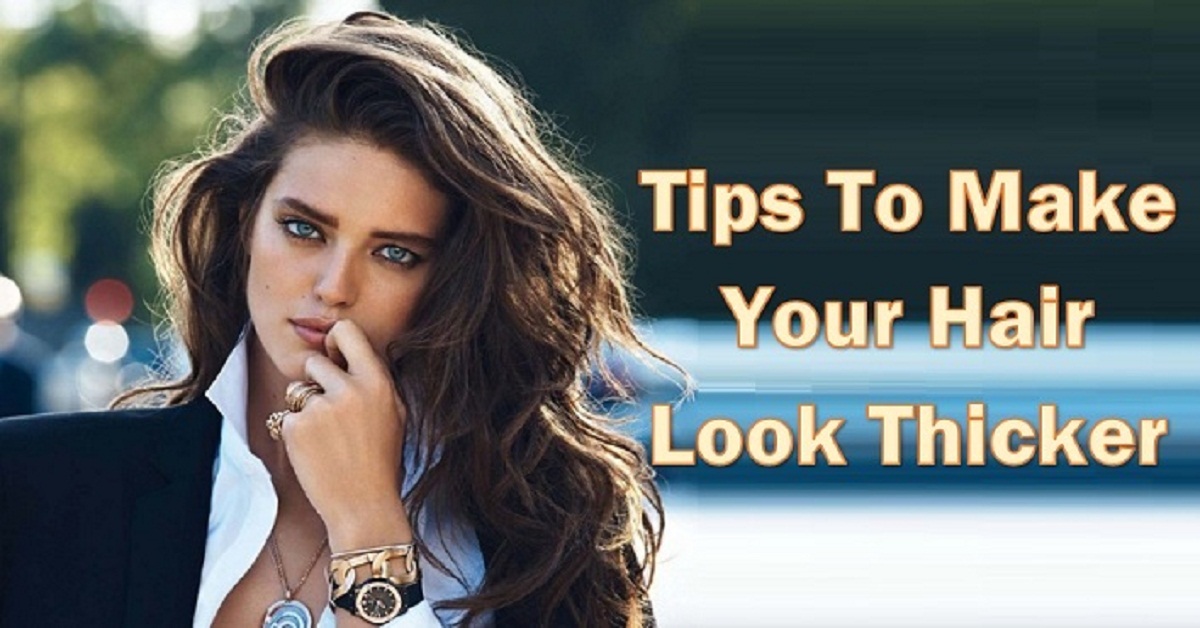 Having hair that looks thick and luscious is basically the ultimate hair goal. But if your hair is thin, then you may feel like this just isn't achievable for you. The good news is, there are a few hair hacks you can try to help temporarily make thin hair look thick.
Part your hair on the opposite side: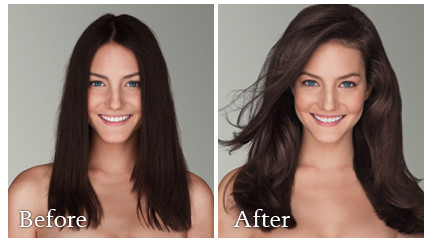 If you normally part your hair on the left side, blow dry it like normal, then part it on the right. Your hair gets used to your part, so flipping it in the other direction will make your roots stand up – and it only takes a second!
Add some waves: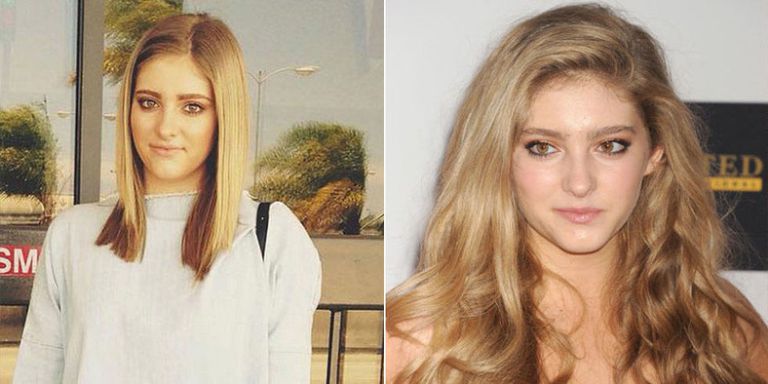 Pin-straight strands lay flat against your head, making even the thickest hair appear thinner. If you have wavy hair, try embracing your natural texture, or add some waves with a curling wand. The added texture will make your hair look fuller.
Back-comb your hair: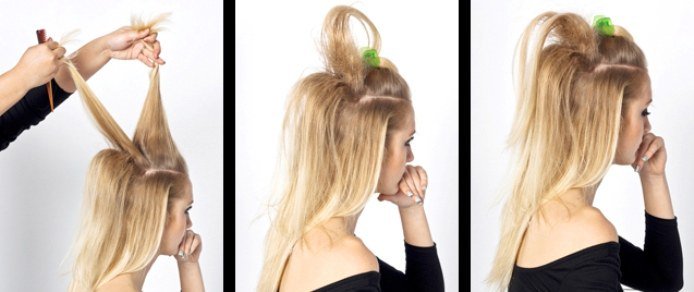 Use a teasing brush (or a toothbrush) to tease your roots. Comb strands over it and use hairspray to keep the pumped-up look in place.
Get short layers: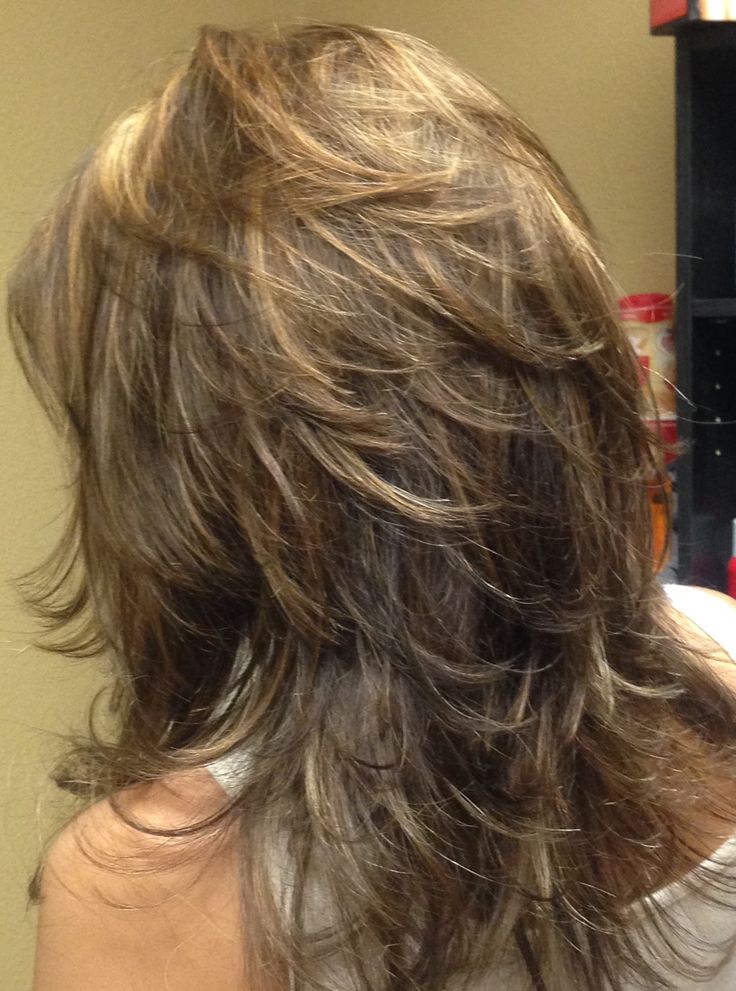 A blunt cut will weigh your hair down. Adding light layers will give your hair shape and movement.
Spray your roots with dry shampoo: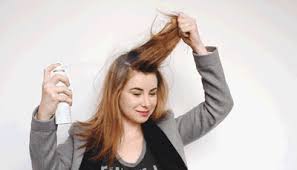 Dry shampoo is a great texturizer, adding grip and volume to your hair. Spray some on your roots to delete grease (which can make your hair look stringy) and uplift your look.
Blow-dry your hair upside down: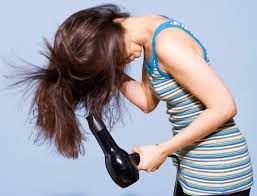 Flip your head upside down when it's still wet and blow dry. When you get to your roots, use your fingers to softy tousle – this will help them to stand up, creating even more volume.
Skip the serum:
Serum makes your hair sleek and frizz-free, which also makes it lay flat. While that might be ideal for an updo, if you're wearing you're hair down, you want to keep all the natural texture you have, so skip the serum.
Once a week, use a clarifying shampoo:
 The products you put in your hair can be tough to remove with your everyday shampoo, and the buildup they leave behind can weigh strands down. Use a clarifying shampoo to strip your hair of any leftover product.
Get highlights and lowlights: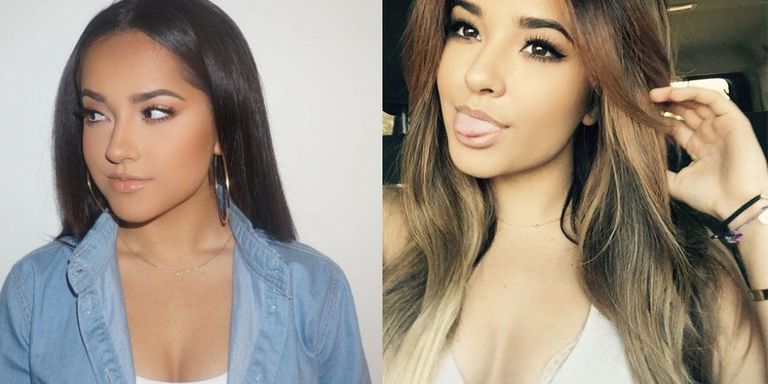 When your hair is all the same color, it appears thinner. (Kind of like how wearing all-black makes you look slimmer.) Adding multiple hues to your 'do not only looks more natural but will also give you dimension, making limp locks appear fuller.
Rock a lob: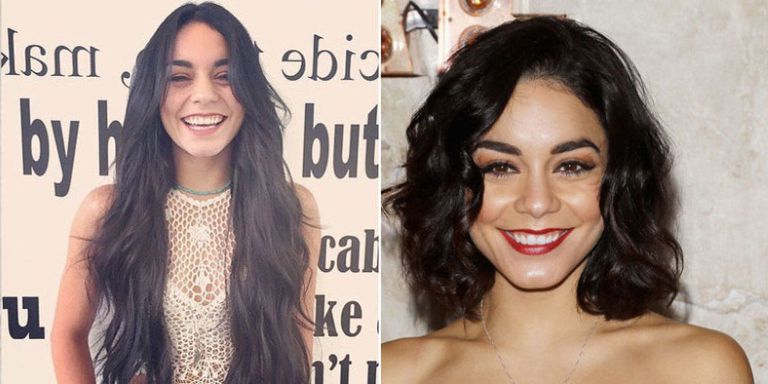 Long hair is heavy, so it will lie flatter against your head. Try a trendy crop for more texture and volume.
Swap your paddle for a round brush: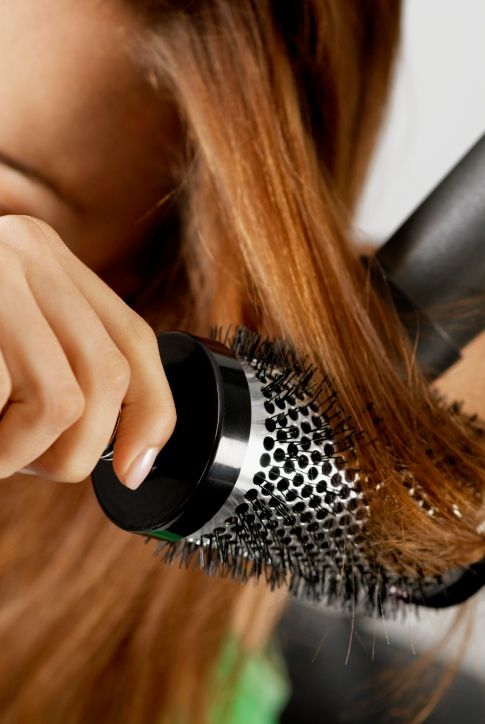 Paddle brushes are great for getting a sleek, straight look. If you want to amp-up your hair, use a round brush while blowdrying. It makes it easier to grip hair and create more tension so you can get more lift.
Use products that contain alcohol:
 Products with an alcohol base will dry out your scalp a little bit, which stops roots from getting oily and weighed down. Skip products containing oil and silicon, which are great for smoothing frizz but will weigh fine hair down.
Apply a root lifting spray 4 to 6 inches from your roots before blow-drying:
 This will help keep your roots upright, which will stop your 'do from falling flat after 10 minutes.
Let your hair air dry:
Hot tools can damage your hair and cause fine hair to break. The healthier your hair, the longer and fuller it'll be. Give your blow dryer and curling iron a break whenever possible, and always use a heat protectant spray to protect strands from heat damage.