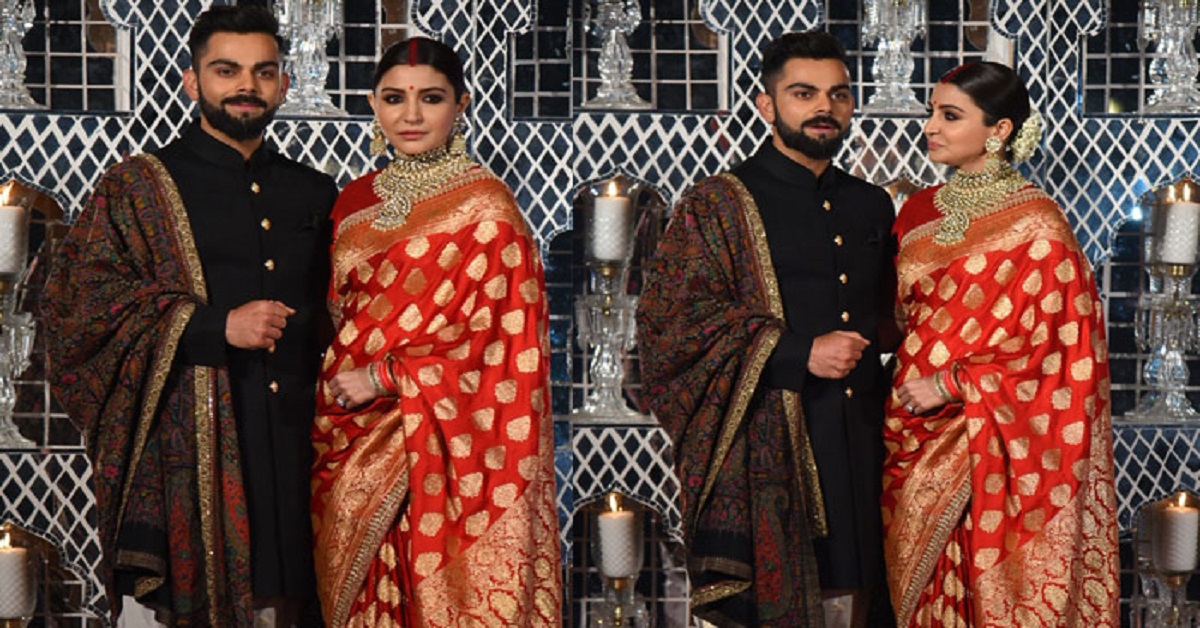 One of the most loved couples, Indian Cricketer Virat Kohli and actress Anushka Sharma will be celebrating Valentine's Day 2018 for the first time after their marriage. Though the couple was dating for many years before the marriage, the smell of romance is going to be much sweeter for them after their marriage.
Nowadays, Virat Kohli is in South Africa for India vs South Africa ODI series whereas, Anushka is busy shooting for her films. However, the lovely couple knows very well to create a tide of romance between them.
Last year on valentine's day Virat gave a beautiful gift to Anushka Sharma by professing his love for her. The cricketer posted a photograph with actress Anushka Sharma in the frame and commented "you make every day" seem like Valentine's Day and made the fans tizzy.
Also Read: Gorgeous actresses whom Virat Kohli dated before Anushka Sharma
Kohli's tweet with the photograph, which featured the couple soaking in the sun at a garden, read: "Everyday is a Valentine Day if you want it to be. You make every day seem like one for me… Anushka Sharma."
That was the first time Kohli has came out about his relationship with Anushka. Otherwise, they have remained mum about rumors that they're more than just good friends
Anushka and Kohli first met in 2013 when they worked together for a TV commercial. There has been a buzz about their bond ever since.