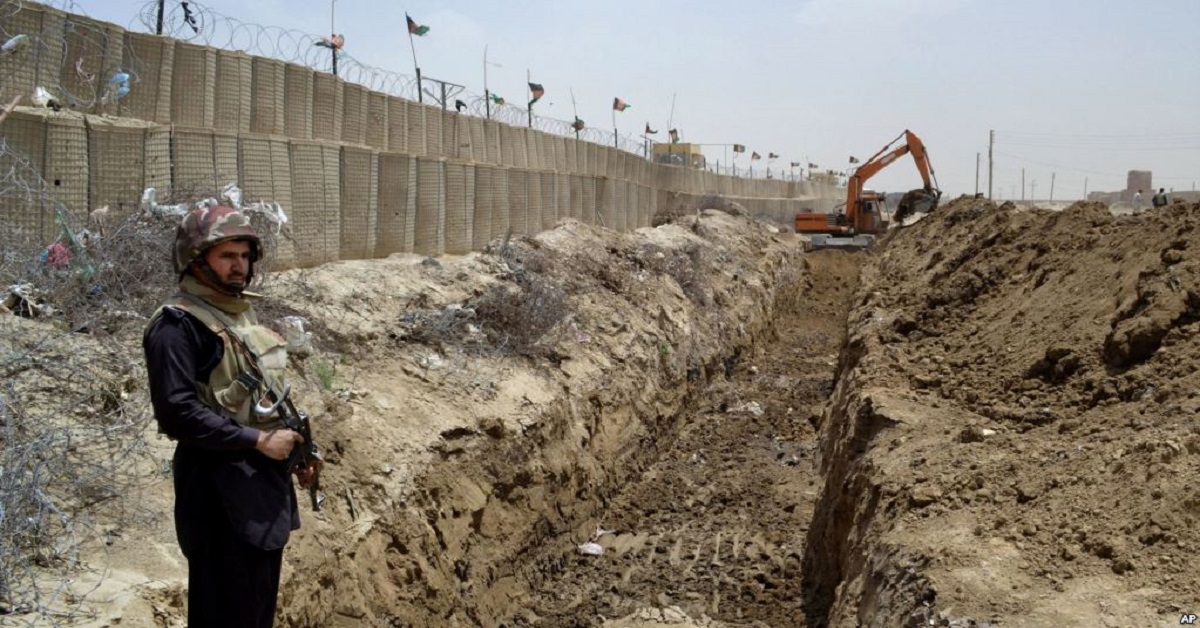 Donald Trump's tweet, the one where he slams Pakistan for providing refuge to terrorists, we all know about it and what followed- the cutting of funds.
And now the lack of funds has caused trouble for Pakistan.
 Pakistan is pushing for the completion of a fence along its disputed border with Afghanistan — and it wants the US to help pay for it.
Less than 10% of the fence planned along the 2,343 kilometers of mountainous border with Afghanistan has been completed so far due to financial constraints. Even so, Pakistan Foreign Minister Khawaja Mohammad Asif said the barrier should be finished by the end of 2019.
"It won't cost them much," Asif said of the US in an interview on February 2 in Islamabad. "The war is costing them much more."
READ ALSO: Pakistan violates ceasefire again: Indian civilian woman killed and three soldiers injured
Pakistan has come under increasing pressure to act against the Afghan Taliban and affiliated Haqqani network after President Donald Trump accused officials in Islamabad of allowing them safe haven. Last month, Trump suspended about $2 billion (Dh7.34 billion) worth of military aid to the nuclear-armed nation and accused Pakistan of giving "lies and deceit" in return for years of US funding.
The border fence will stop the flow of militants crossing into both countries unchecked, Asif said, adding that Pakistan also considers the return of more than 2 million Afghan refugees critical for peace. He called on the US to assist with the fencing and repatriation of the Afghan refugees.
"It's a free for all," Asif said, adding that as many as 70,000 people crossing the border a day. "These issues are facilitating terrorism.''
When asked about Trump's allegations, Asif said that Pakistan wanted better ties with the US.
"Both sides are trying to decrease the stress," he said.
READ ALSO: Pakistan helping terrorist organisations to attack India, alleges Afghanistan
Both Pakistan and Afghanistan have denounced the other for harboring insurgents, prompting relations to drastically sour in the past year. Afghan President Ashraf Ghani has said Pakistan is waging an "undeclared war of aggression" against his nation and has threatened armed confrontation over the fence across the disputed Durand Line, which divided the largely ethnic Pashtun communities in the region during British colonial rule.
Asif said the roughly 600,000 Afghan refugees that went back to their home country last year have largely returned to Pakistan. He said the camps are breeding grounds for the insurgency, and the international community must do more to help with the burden and conditions in Afghanistan for returnees.
Pakistan has faced repeated criticism for the forced return of some refugees who have fled war across the border, which the United Nations says is against international law.
Qaiser Khan Afridi, a spokesman for the UN Refugee Agency in Islamabad, said there were funding shortages for Afghan refugees as resources have been diverted to other places like Syria and Iraq.
READ ALSO: Adult movie star makes revelation about her relationship with Donald Trump
Pakistan and Afghanistan have 235 crossing points, some frequently used by militants and drug traffickers, of which 18 can be accessed by vehicles, according to a report by the Afghanistan Analysts Network research group in October.
The Taliban can move with ease between the two countries in the often lawless borderlands and are usually waved through by Pakistan security forces, according to the AAN, citing conversations with multiple current and former Taliban fighters, doctors , nd Afghans living in the region. Pakistan's military has long denied supporting militant groups.
"Any free movement from their side to our side, or our side to their side, can breed mistrust and obviously some terrorist activity on our side or on their soil," Asif said. "It's in our mutual interest that the border is fenced."