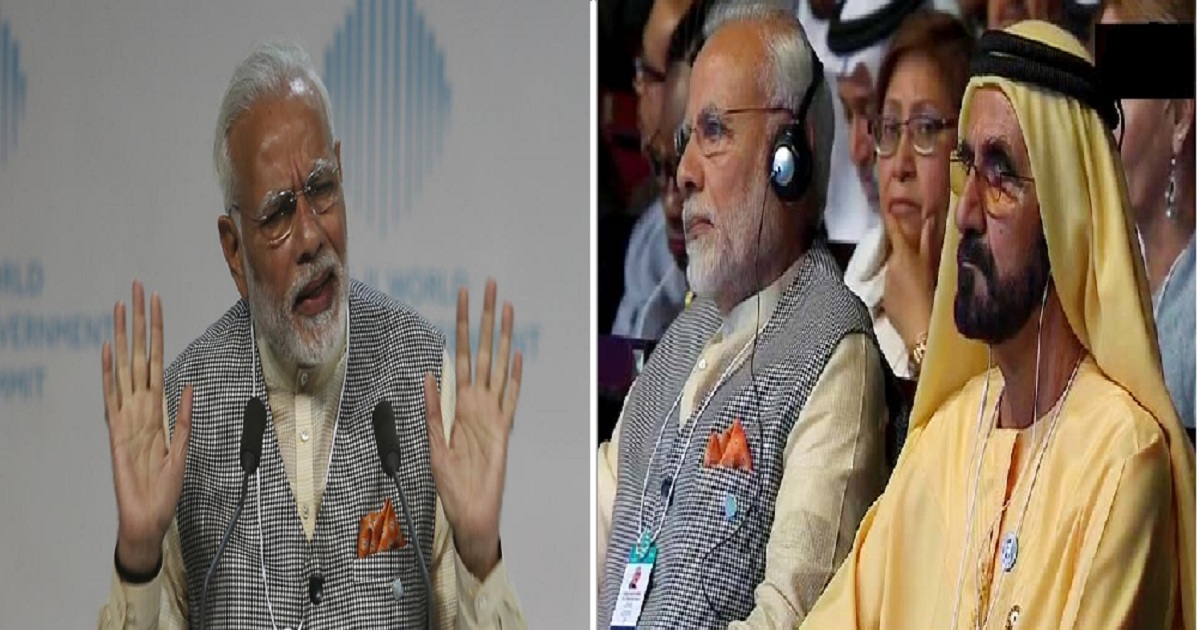 Centre saved Rs 56,000 crore through Aadhaar-enabled DBT : PM Narendra Modi
The Centre has saved Rs 56,000 crores through Aadhaar- enabled direct benefit transfer of about 400 government schemes,said Prime Minister Narendra Modi at World Government Summit
Stating that technology plays a pivotal role in the growth of an economy, Modi said one tax structure or GST has been made possible in India only because of it.
In his keynote address at the World Government Summit in Dubai, he said the governments e-market programme of GEM has witnessed transactions worth Rs 4,500 crores in a very short span of time.
Government e-Marketplace is meant for online purchase of commonly used goods and services by various central government ministries and departments.
Modi said due to technology-enabled GEM, even smallest of traders can sell their goods using this platform.
Also Read : Prime Minister Modi promises to fulfill all the dreams of Indians
He further said India is going through a revolution in digital payment space and fast moving towards a less cash economy.
Talking about Startup India mission, he said India is creating an ecosystem for innovation through this programme and the country has become a major startup nation in the last two years.
Stating that over 65 per cent of Indias population is below 35 years of age, Modi stressed the need to encourage the youth in the field of innovation while seeking international cooperation to realise the dream to create a "New India."
Modi said technology, which is changing at a speed of thought, has given a boost to his idea of minimum government and maximum governance which today has changed the common mans life.