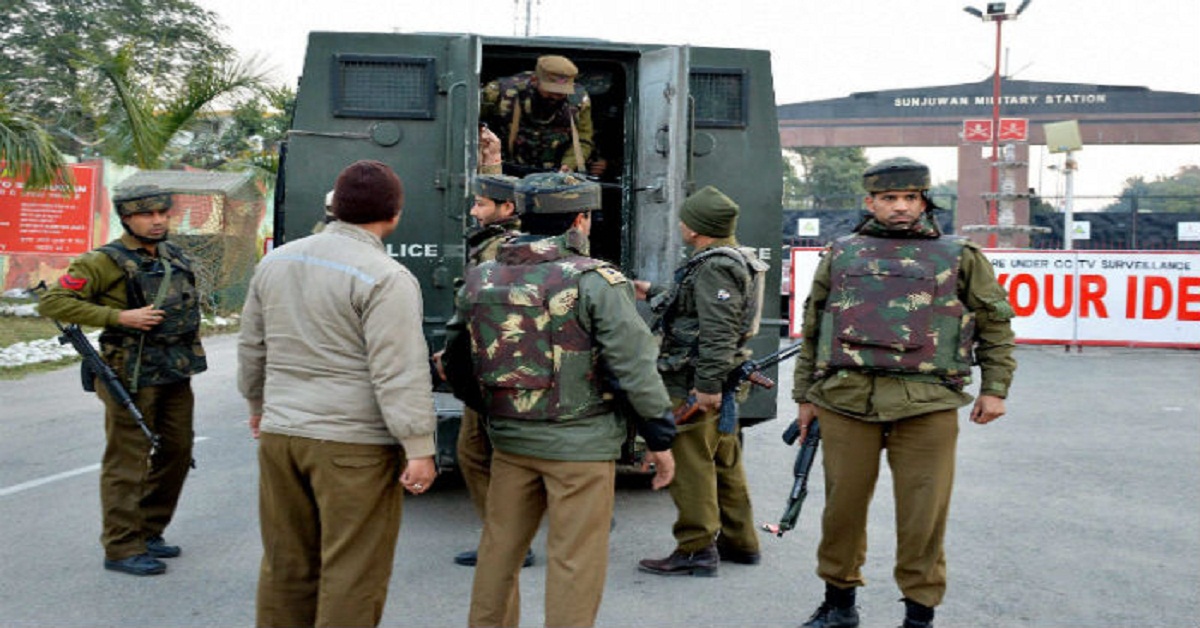 In a miraculous incident, a woman who got shot during the Jammu and Kashmir's Sunjwan Army camp attack by the terrorist gave birth to a girl child following a Caesarean surgery. The women who were 35-month pregnant got shot in her lower back after the terrorist opened fire at Army officials and civilians. As per the latest report 5 army soldiers have been martyred during the attack.
The immediate action of the army saved the life of the child and mother who was taken to the hospital in an army chopper used to a military hospital where a C section was performed on her.
The woman later delivered a baby girl weighing 2.5 kgs.
This is the picture of the child as being shared by a user on the twitter.
A story of a miracle from today's #SunjuwanAttack
A 35 week pregnant lady shot in the lower back was evacuated by chopper to the military hospital and immediate C section was performed. Baby girl weighing 2.5 kgs delivered. Mother and child both are safe. pic.twitter.com/Z5LSfAFDWm

— kaveri (@ikaveri) February 10, 2018
In one of the deadly terrorist attack in the region, 5 soldiers got killed while many were martyred. Soldiers also killed the four terrorists and they are searching the area to find the rest.
Also read: 'Won't tolerate terrorism' says Home Minister Rajnath Singh after the Sunjuwan Army Camp attack
Following the incident Home Minister of India Rajnath Singh has also warned that India won't anymore tolerate any kind of terrorist activity.
The terrorists, who attacked the Army camp in Sunjwan, located on the outskirts of Jammu city, were believed to be from the 'Afzal Guru squad' of JeM.
The soldiers who were martyred in the attack were: Sub Madan Lal Choudhary, Sub Mohd Ashraf Mir, Hav Habib-Ullah Qurashi, NK Manzoor Ahmed, L/NK Mohd Iqbal