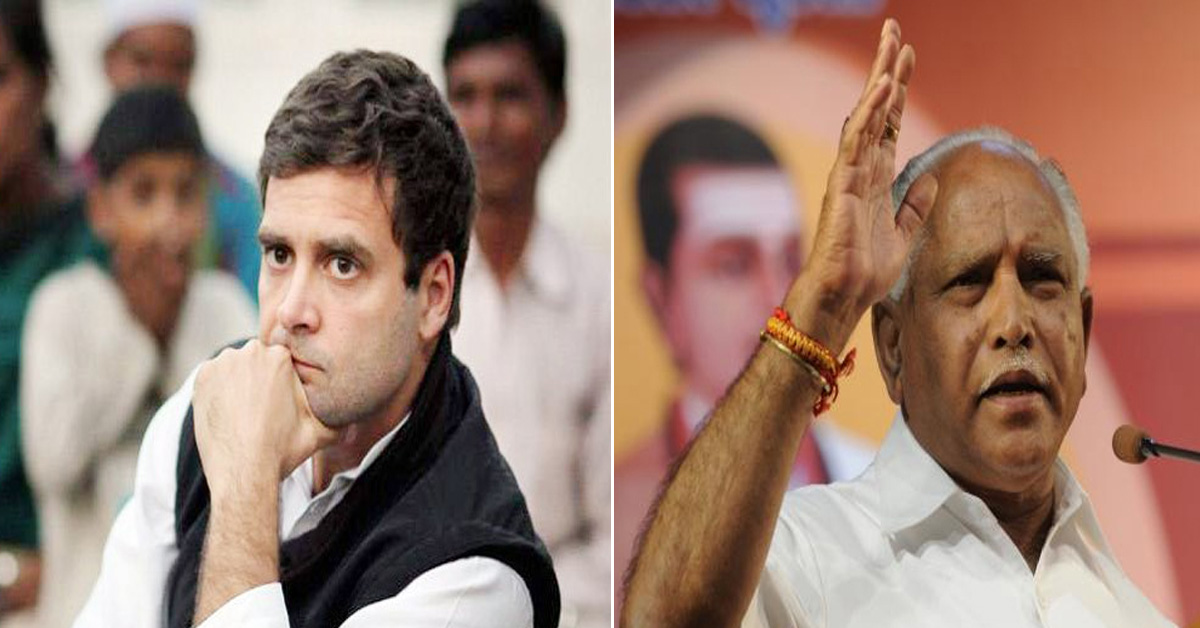 Rahul Gandhi who is at present doing election campaign for Congress in Karnataka was slammed by BJP after he reportedly visited a temple after eating "Javari chicken".
At one side there is 10 percent CM Siddaramaiah who took darshan of Dharmasthala Manjunatha after eating fish, on the other side there is Election Hindu @OfficeOfRG (Rahul Gandhi) who took darshan of Narasimha Swamy after eating Javari chicken," Yeddyurappa said in a tweet in Kannada.
"Why is Congress repeatedly hurting Hindu sentiments? Looking at every one equally is Samajawad (socialism), your's is majawad (enjoyment)," said the BJP's CM candidate for the state of Karnataka. It was not the first time that a Congress leader has fallen into Controversy in Karnataka. Last year, Chief Minister Siddaramaiah was involved in a controversy for eating fish at lunch before going to the Lord Manjunatha Swamy temple.
Also read: Rahul Gandhi in Karnataka; visits temples and dargahs
This has created quite an uproar in the social media. It was seen as a disrespect to the main diet of the temple. But the CM Siddaramaiah has dismissed the criticism. Meanwhile, Rahul Gandhi is on a temple visiting trail. He on yesterday stopped at Kanakagiri in Koppal district and visited the Kanakachala Laxmi-Narasimha temple.
This temple has a great history which was built 500 years ago. At the same time, Rahul Gandhi has defended his temple visiting trail. He said that he will continue to visit temples. Earlier, BS Yeddyurappa mocked Rahul Gandhi calling him #ElectionHindu.