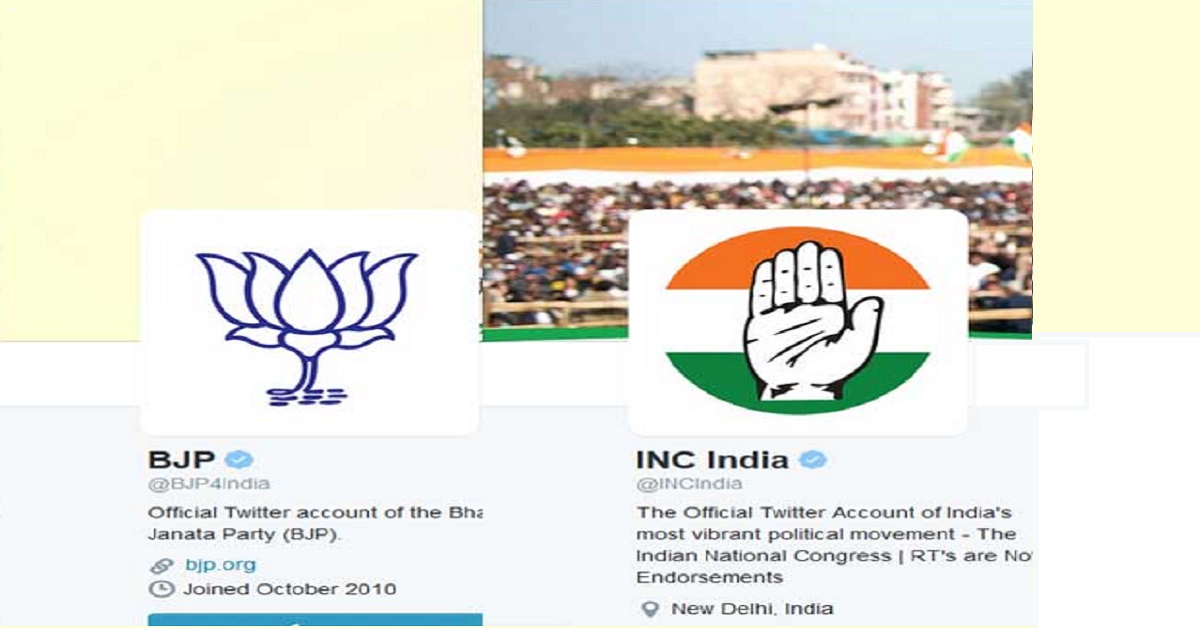 Congress is yet to come up with any visible and impactful campaign on the social media for the Karnataka Assembly elections. The Congress must be hoping to replicate its Gujarat social media campaign success in the upcoming state assembly elections. 
Karnataka is one of the few states where the Congress is in power and the upcoming assembly election is a battle of prestige for the party. The Congress has already sounded the poll bugle in the southern state with party president Rahul Gandhi campaigning in the state since February 10.
In Gujarat polls, Congress ran a well-planned social media campaign raising questions, setting agendas, interesting nit-bits, coining appealing hashtags. It was a well-managed campaign with work being allocated to a team of 2200 office bearers. But nothing can be seen of this sort happening in Karnataka so far.
Also Read: Rahul Gandhi in Karnataka; visits temples and dargahs
Even though Karnataka Chief Minister Siddaramaiah is active on social media, but the impact is missing.  In what is being described as 'temple run' by the BJP, Rahul Gandhi, similar to his Gujarat strategy, is busy visiting temples in Karnataka.
The Congress president visited the famous Goddess Huligamma temple and Gavi Siddheshwara Mutt, a mutt of the majority Lingayat community during his recent roadshow in the state.
Attacking the Modi government for demonetization and Goods and Service Tax terming it as 'Gabbar Singh Tax", the Congress leader said the measures have "shut" all businesses in the country.