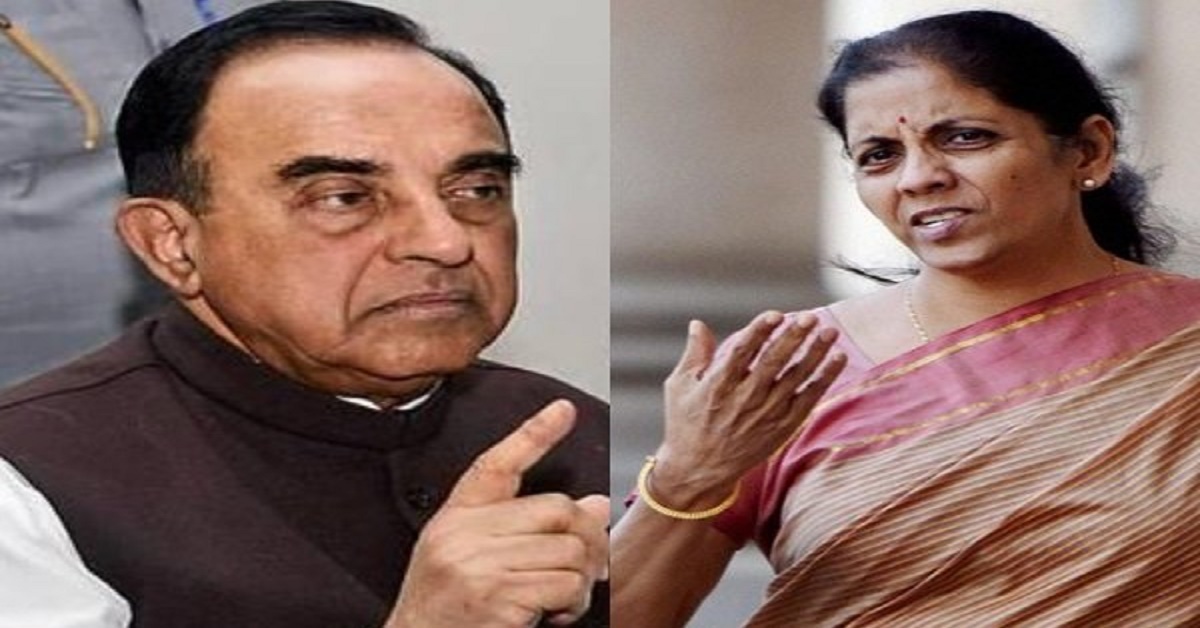 BJP Rajya Sabha MP Subramanian Swamy called for Defence Minister Nirmala Sitharaman's resignation on Monday after the Supreme Court put an interim stay on any criminal proceedings against Major Aditya Kumar, who was named in an FIR for killing civilians during army firing in Kashmir's Shopian. 
Staying the proceedings, as sought by Major Kumar's father Karamveer Singh, the Supreme Court asked the Jammu and Kashmir government as well as the Centre to clarify their stands on the matter in two weeks.
Also Read: "They will pay for this"- Indian Defense Minister Nirmala Sitharaman warns Pakistan
Singh's lawyer Aishwarya Bhati later told reporters that it was a "positive and encouraging day" for the Army. "The Supreme Court has issued notices to the Centre and the Jammu and Kashmir government. We have been asked to serve a copy of the petition to the office of the Attorney General of India. The court has requested the AGI to clarify the stand of the Centre in two weeks. The Jammu and Kashmir government also has to clarify its stand in two weeks," Bhati said.
Senior lawyer Mukul Rohatgi said, "The court has acknowledged the fact that the matter requires consideration of the highest court of the land. It has stopped proceedings in the FIR. The state or the Jammu and Kashmir police can't take action against Major Aditya for what he did in excise of his duty."