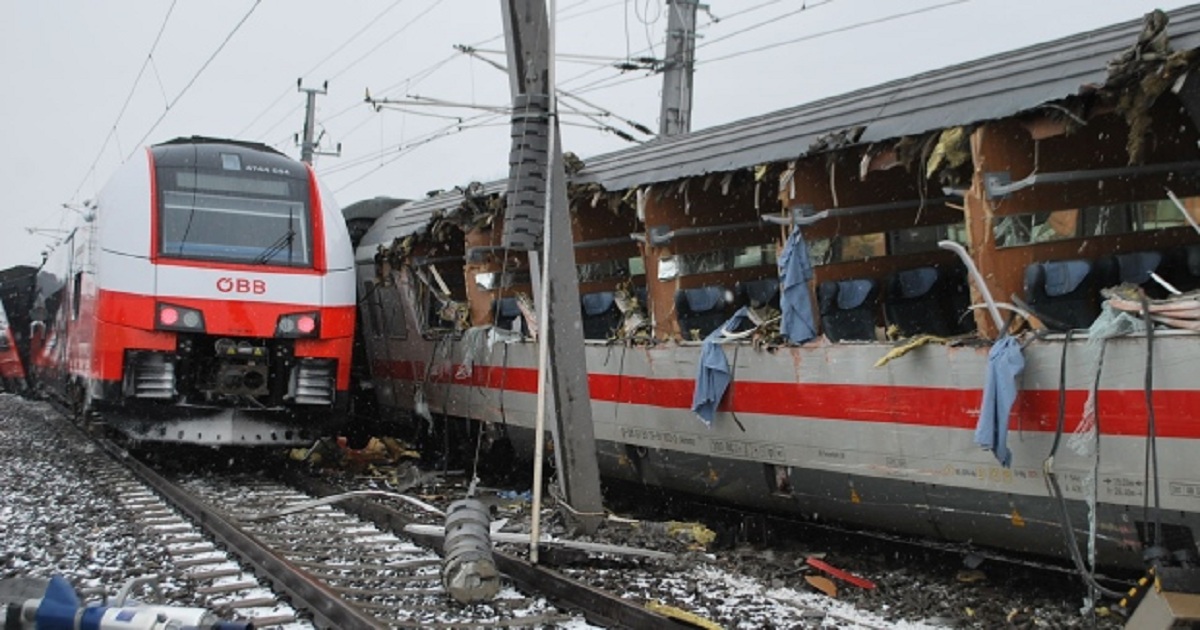 Train crash: One killed, several injured
One woman died and 22 people were hurt when two trains collided in the Austrian province of Styria on Monday, police said.
Three children were among those injured in the crash, which took place just before 1 p.m. (1200 GMT) in the southeastern town of Niklasdorf, police said on Twitter.
Also Read : A boy who got stuck between Train and Railway platform saved by a brave RPF officer; Watch Video
Austrian state railways said an intercity and a regional passenger train collided, causing several cars to derail. The cause was under investigation.