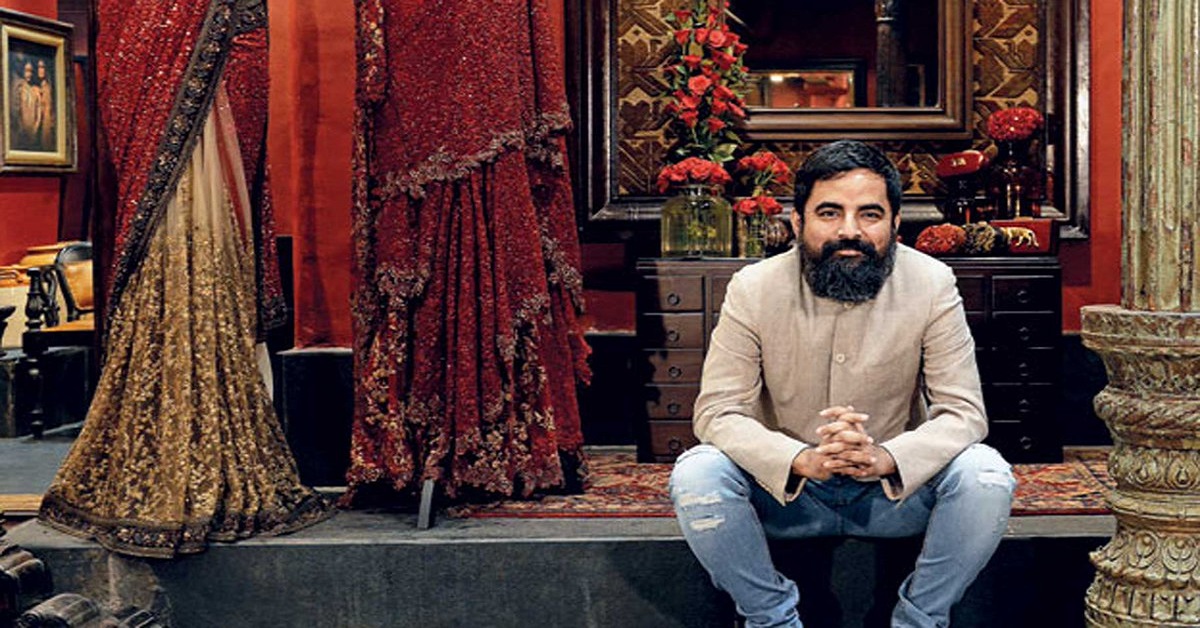 Indian women, more often than not are attributed to a beautiful woman draped in a saree with kohl-lined eyes, a bindi on her forehead and decked with jewelry.
But the current generation, save for a few, do not wear sarees.
And renowned fashion designer Sabyasachi Mukherjee had commented on it.
On Saturday, Mukherjee had criticised the younger generation for not wearing sarees and giving preference to western outfits. The ace designer, known for his beautiful saris, said that Indian women who cannot drape a sari should be ashamed. Addressing Indian students at a Harvard India Conference, the designer said, "I think, if you tell me that you do not know how to wear a sari, I would say shame on you. It's a part of your culture, (you) need (to) stand up for it."
He also said that the saree is admired across the globe and that Indian women are identified with it. He then explained how the relationship between an Indian woman and saree is that of a human being and a serpent. "It's a relationship of misunderstanding. You need to embrace the saree. Wars have been fought in saree. Grandmothers have slept in saree and have woken up without a single pleat out of their way," he added.
READ ALSO: Fashion Hacks: Bollywood Actress Look for Valentines Day
Naturally, his comments were scrutinized.
One more man trying to tell us women how we're supposed to live, how we deserved to be ashamed, and what our culture is supposed to be. Shame on me, I can't wear a saree all by myself. ?? #Sabyasachi https://t.co/eXBMmn0mRU

— Arunima Gururani (@arunimagururani) February 12, 2018
Sabyasachi says Indian women have kept the saree alive, but the dhoti is dead. Shame on Indian men.

— Nayanika (@nayanikaaa) February 12, 2018
First they shame women for drinking beer, laughing too loud, studying too much and now for not knowing how to wear a saree? Dude go back to designing stuff for the crooked millionaires and not do anything for the country! #Sabyasachi

— Deveshi Chandan (@tooth_crazy) February 12, 2018
I can wear a saree, and this silly comment still irritates me. What, is Sabyasachi always in a dhoti??

— veena_srinath (@veena_srinath) February 12, 2018
Maybe fewer young women are not wearing sarees because you're selling em for 80K bro pic.twitter.com/atGail8ehq

— Tanmay Bhat (@thetanmay) February 12, 2018
READ ALSO: Fashion Hacks: Mollywood Stars in Traditional Looks
And this is his comment to those backlashes.
Mukherjee responds to the comment to an international news agency, "What was intended to be a comment on the celebration of our clothing history and heritage became a debate on feminism. This is not a gender issue. Since the question was about the saree, women were involved.
"I would take the same stand on men's national clothing too. I have not made any statement on a woman's choice on what she wishes to wear which is always her own prerogative."
In fact, The designer at the event had credited Indian women for keeping the saree alive, but declared that the "dhoti is dead". Referring to his remarks, the Kolkata-based Sabyasachi said he had only expressed his "personal point of view".
The designer said he had often observed women confessing they do not know how to wear a saree "with a hint of pride". "My observation came from the fact that I often meet those who say it with a hint of pride on how they don't know how to wear a sari and I find it very dismissive of our heritage. It's a personal point of view."
"You don't need to live your culture all the time but you can merely acknowledge it and celebrate it," said Sabyasachi, who was also in the news recently for designing the wedding dresses of Virat Kohli and Anushka Sharma.
Bollywood star Deepika Padukone was often seen in Sabyasachi designer sarees during her promotional events for the movie "Padmaavat". Sabyasachi is the latest name to be embroiled in a Twitter controversy, with many taking offense to the remarks and calling them patriarchal and anti-feminist.
Some even went on to point out that a Sabyasachi label saree costs a fortune and he should instead sell the garment at reasonable prices. The designer, although concerned, is not taking the censure on the Internet negatively. "What social media does is that it brings forward a democratic debate and that is always healthy," he said.