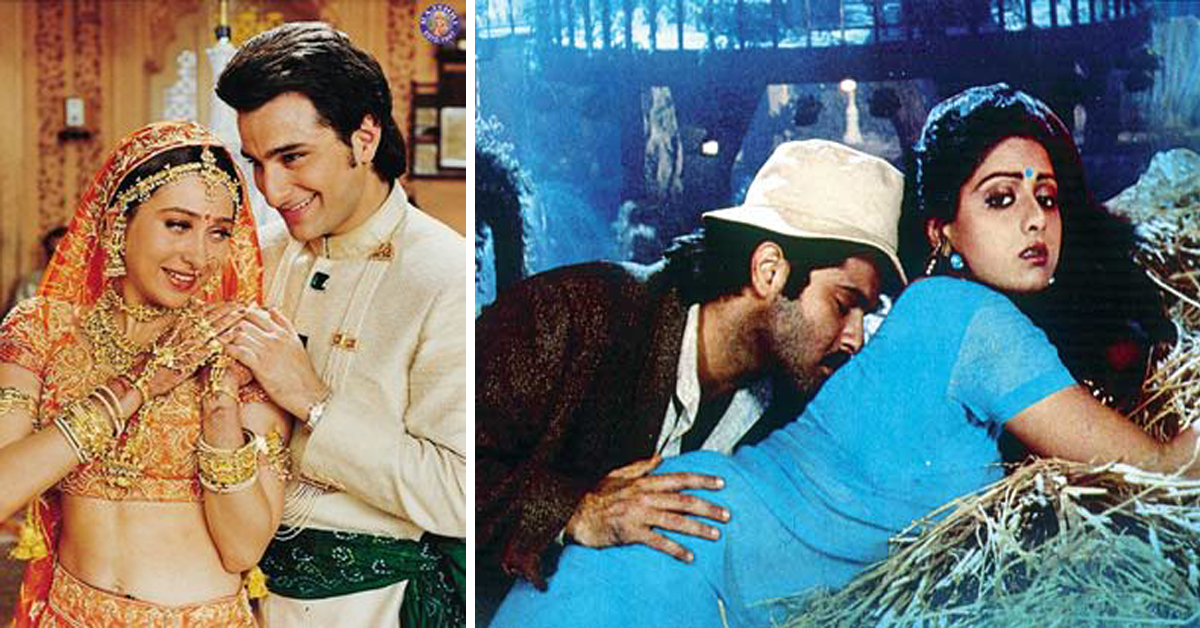 Romance is a great subject in Bollywood movies. Star pair makes the romantic movies even interesting rather than stories. So that the film directors want to get the perfect match for the characters in the movie.
Sometimes this pair can be actually related to real life. Maybe Wife, Girlfriend or sometimes in-laws !! These Bollywood actors romanced their real-life Sister-in-laws in movies: See them.
Rajesh Khanna and Simple Kapadia
Simple Kapadia is the sister of Dimple Kapadia. Both worked in film Anurodh.
Naseeruddin Shah and Supriya Pathak
She is the younger sister of Naseeruddin Shah's wife Ratna Pathak. Worked together in films like Bazaar and Mirch Masala.
Anil Kapoor and Sridevi
Amazing Anil Kapoor and Sridevi's Jodi was a hit during that era. They worked together in 14 films including Lamhe, Mr. India, and Judaai.
Also Read: Size Zero Actress Angela Krilinzki is all set to make her Bollywood debut
Ajay Devgn and Rani Mukherjee
Kajol and Rani Mukherjee are first cousins. Rani has worked with Ajay in two films, Chori Chori and LOC-Kargil.
Saif Ali Khan and Karishma Kapoor
Saif shared the screen with Karishma Kapoor in 'Hum Sath Sath Hain', Before Saif married Kareena.
Ashok Kumar and Madhubala
Madhubala was married to Kishore Kumar. Kishore Kumar was the younger brother of Ashok Kumar. Madhubala and Ashok Kumar worked together in two movies, Mahal and Howrah Bridge.
Uday Chopra and Rani Mukherjee
Now married to Uday Chopra's elder brother Aditya Chopra, Rani Mukherjee once worked with brother-in-law Uday Chopra in "Mujhse Dosti Karoge.