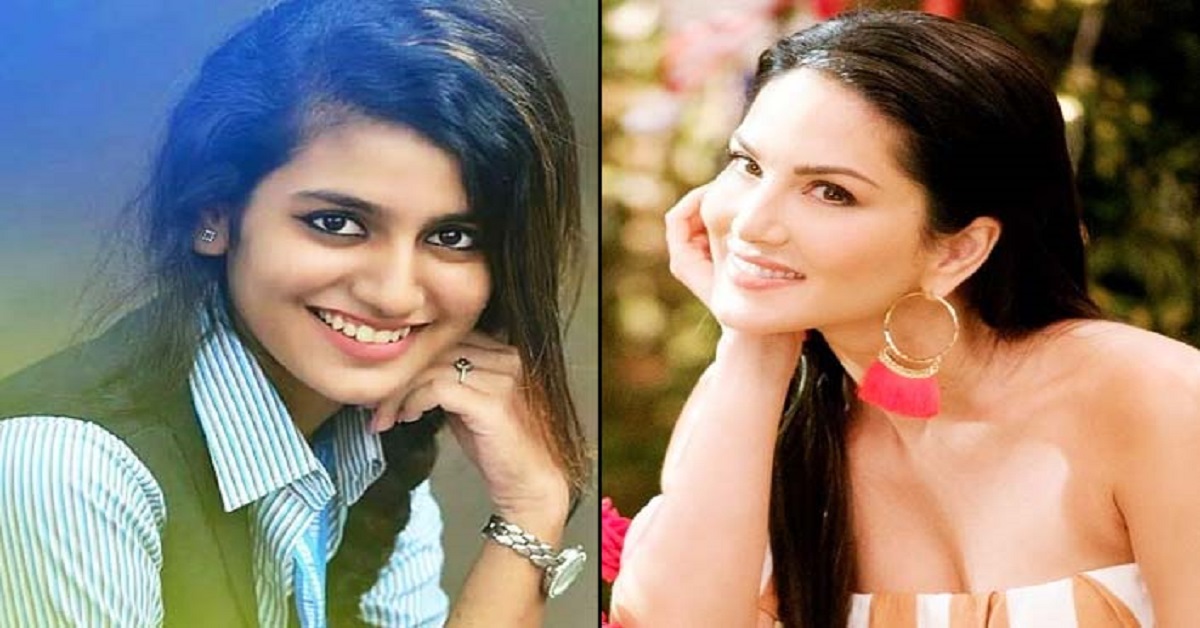 Priya Prakash Varrier- the name has been circling the social media and has become an internet sensation in the last few days.
Priya Prakash Varrier became an overnight internet sensation after the teaser song from her debut film Oru Adaar Love went viral. With an unplanned eyebrow dance and wink in the song, titled Manikya Malaraya Poovi, she melted a million hearts. As if all that wasn't enough, Priya has taken down Sunny Leone to become Google's most searched actress.
Apart from Sunny, Priya has also impressively taken over the popularity of A-list Bollywood actresses, such as Deepika Padukone and Katrina Kaif.
The first song of Malayalam movie Oru Adaar Love became viral on social media within few hours of its release because of Varrier's cute articulations and a wink. Since then, the 18-year-old has become the talk of the town.
READ ALSO: Latest hot pics of Miss World Manushi Chhillar goes viral on Internet-See Pics
Released during the Valentine week, the song Manikya Malaraya Poovi featuring Priya has caught the fancy of many.
In an interview, Varrier had shared her elation over the clip going viral. She said, "It happened spontaneously. This is my debut film and the director just asked me to give expressions and it just went viral. My friends and teachers are very excited, happy and proud. I want to thank all people who gave me love and support. I need prayers too. We are happy but don't know how to handle all this."
Priya is just 18, but her expressions have generated more conversations than any we have seen in recent times. She has also set a new record on social media. Scoring more than 606k followers on Instagram in a single day, Priya came very close to beating American reality TV personality Kylie Jenner and football star, Cristiano Ronaldo.
With a follower count of over three million on Instagram, Priya has become a social media sensation overnight.